"The taste is perfect and doesn't make my lips tingle!" -Victoria O.
HEALTHY, HYDRATED LIPS JUST ONE SUPERFRUIT AWAY
Free & Easy returns — all day, 'er day!
Organic Superfruit Lip Balm
You'll love our Organic Superfruit Lip Balms. We take a few non-toxic and non-GMO ingredients, mix them together with delicious flavors, and give you a balm that will make your chapped lips a distant memory.
We make it easy
30-Day 'Love it or Money Back' Guarantee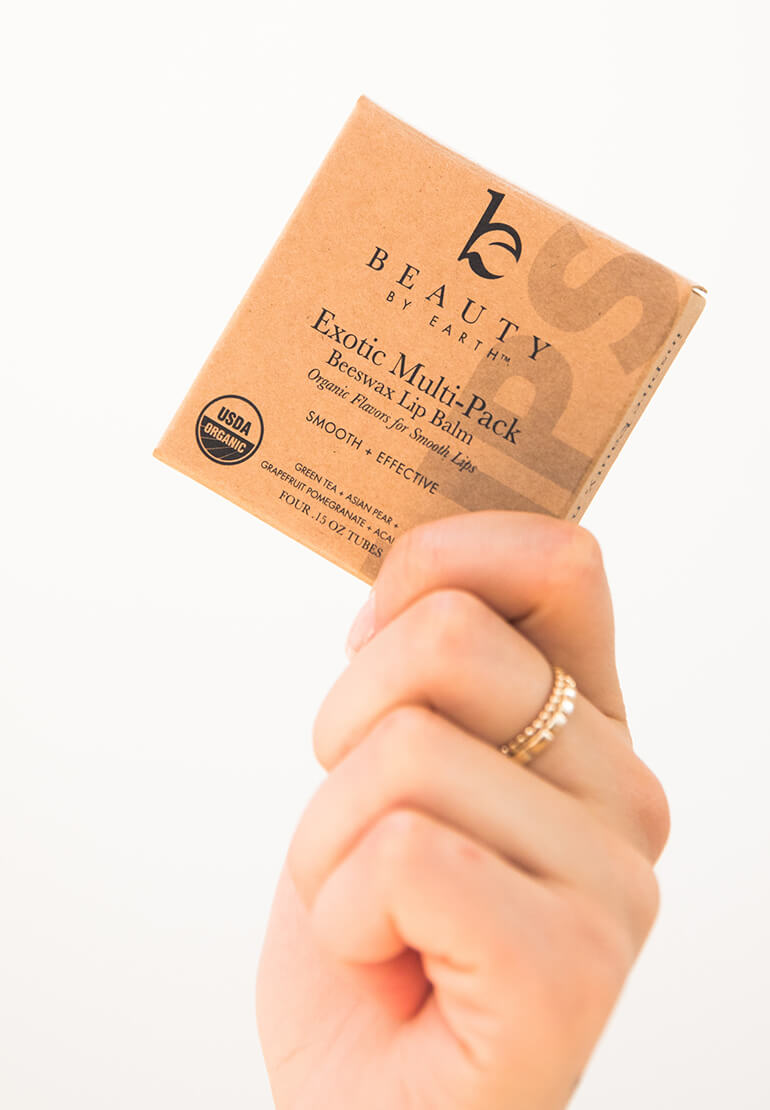 Perfect For. . .
ON THE GO HYDRATION!
BAGS, PURSES, CARS, POCKETS
PROTECTION FROM CHAPPED LIPS
The DEETS
SCENT + TEXTURE
This fruity lip balm is easy to apply - just a couple swipes and you're good to go.
AMOUNT
No need to go overboard, just enough to coat your lips!
FREQUENCY
As often as you need! No limit on this hydrating hero.
TIME TO RESULTS
After your quick application, you will notice your lips are feeling smooth and refreshed!
REPLENISH
2-3 months is usually the replenishment rhythm most lip balm lovin' babes prefer.
SKIN TYPE
You can use the lip balm! We can use the lip balm! Everyone can use the lip balm!
What's Inside
Select an ingredient to see where it's from, why we picked it, and other products with similar ingredients.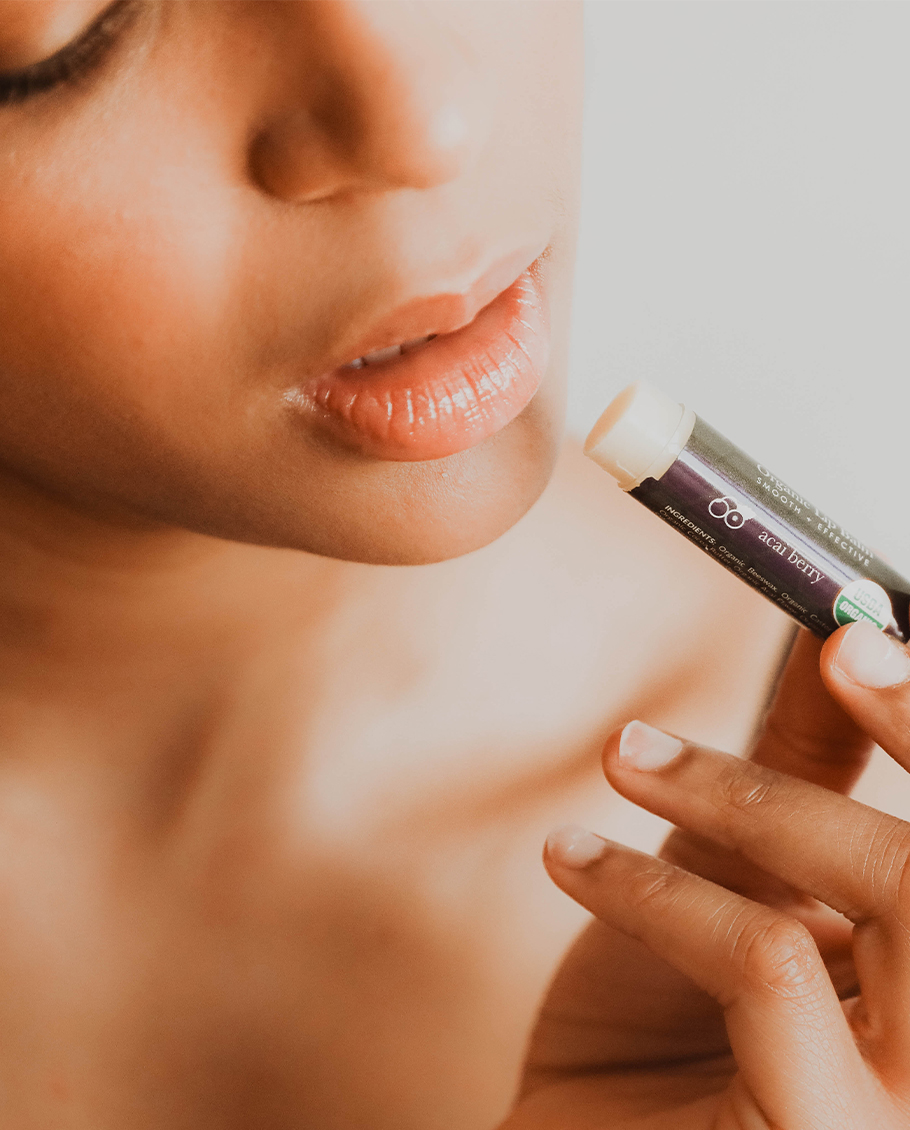 Love Beauty by Earth's lip balm. Keeps lips soft and supple, while replenishes moisture lost throughout the day. Long lasting and healthy for your skin!
How to use
Step 1:

You never know when your lips might need a little hydration hug.

Step 2:

Apply 1-2 times a day to maintain smooth, healthy lips or as often as needed based on varying conditions.

Step 3:

Enjoy your rejuvenated, healthy lips!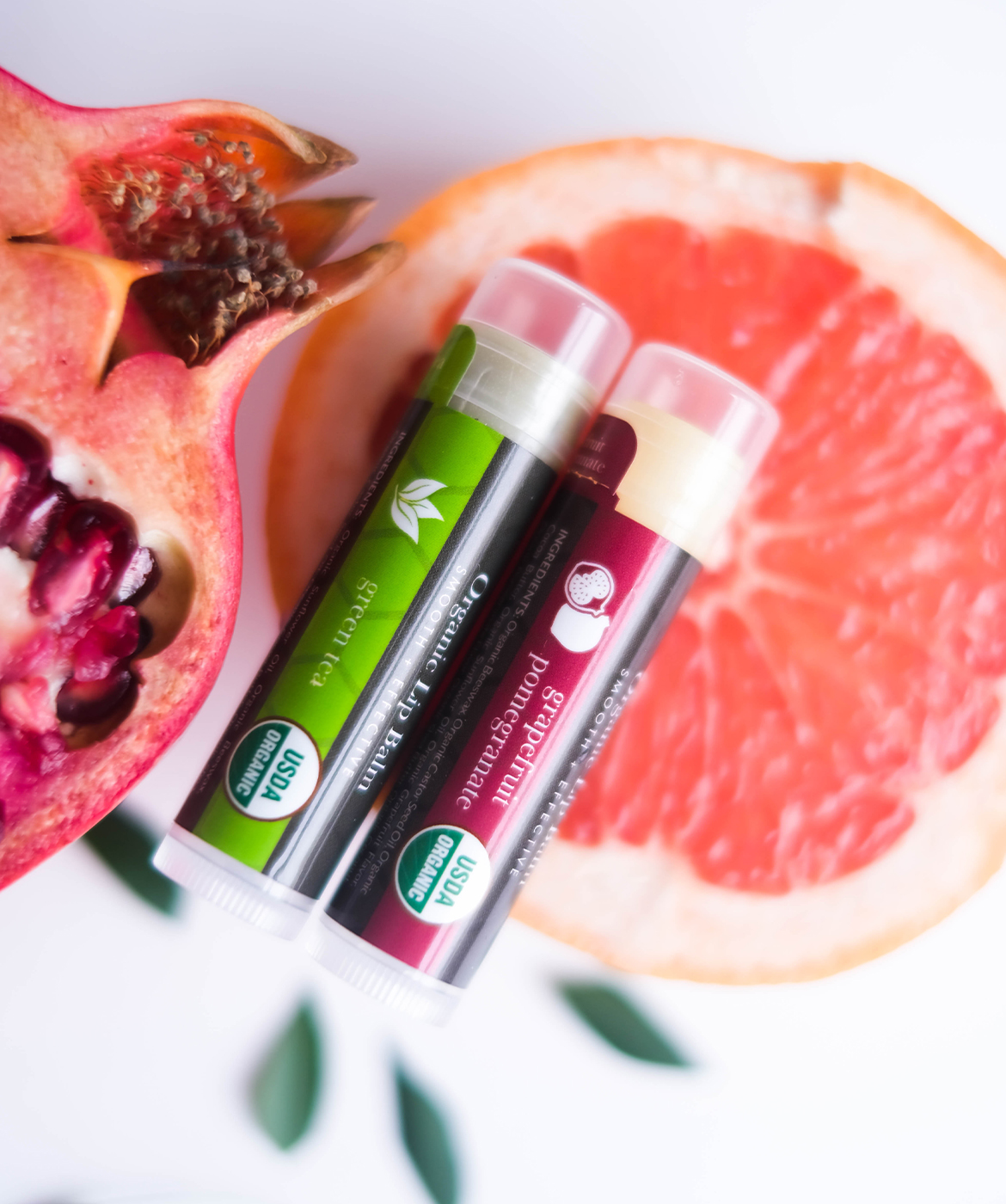 OUR LIP BALM IS DIFFERENT:
4 Pack So You Can Have a Balm Anywhere
Lasting Beeswax Formulation
Perfect For Small Gifts or Stocking Stuffers
OUR LIP BALM IS DIFFERENT:
4 Pack So You Can Have a Balm Anywhere
Lasting Beeswax Formulation
Perfect For Small Gifts or Stocking Stuffers
OUR LIP BALM IS DIFFERENT:
4 Pack So You Can Have a Balm Anywhere
Lasting Beeswax Formulation
Perfect For Small Gifts or Stocking Stuffers
What Customers Are Saying
Frequently Asked Questions
Our lip balms are not certified organic. However, we use organic ingredients whenever they are available and never, ever include phthalates, parabens, sulfates, artificial flavors or fragrances, or any other junk that you don't want and don't need.
They are! We don't let GMO products anywhere near our natural lip balms.
Mmmmmm, yes. We figure if you're going to make lip balm, you might as well make it delicious. Right now we offer our peppermint lip balm, as well as honey & vanilla bean, asian pear, green tea, pomegranate, and acai berry. And for those of you who prefer no flavor, well we offer that too.
They are! Beeswax is our go-to ingredient for keeping lips smooth, supple, and moisturized. No petroleum here.
Absolutely! Beeswax is the heavyweight champ when it comes to locking in moisture on your lips. We back it up with sunflower seed oil, coconut oil, castor seed oil, and aloe vera for extra nourishment and moisturizing power.
Depends! You can get four-packs of our peppermint, honey & vanilla, and refreshing fruit flavored balms. If you really want to treat someone special (like yourself), you can also pick up a gift pack with 12 assorted flavors.
Twice a day is a great place to start – once in the morning and once in the evening. Unlike other brands, we formulate our balms so you're not having to constantly reapply. Of course, if you want to take an extra swipe for some of that sweet, sweet lip balm flavor, we're not going to stop you.
Well, there are some similarities. Both use beeswax and other natural ingredients. However, Burt also puts soybean oil in his balms, so if you have a soy allergy (or are just trying to stay away from it), you'll need to use another brand. Lots of reviewers also say that you have to reapply Burt's much more often than ours.
We'll give it to EOS: they have a nifty little container and they don't use any potentially problematic ingredients. Which is good, because you have to reapply this balm a lot. Like, a lot a lot. Check out the reviews if you don't believe us.
Head to our Amazon review page for all the lip balm feedback your heart desires.
Yes, and we can't wait to talk about it with you! Get in touch at wholesale@beautybyearth.com to get started.
We'll never put these bad dudes in any of our products.
Nope:

Parabens, Pegs, SLS, or SLES

No way:

Synthetic dyes or fragrances
Real reviews by real people