Regular price

Sale price

$28.49

Unit price

per

Regular price

Sale price

$28.49

Unit price

per

Regular price

Sale price

$29.99

Unit price

per

Regular price

Sale price

$47.49

Unit price

per

Regular price

Sale price

$29.99

Unit price

per

Regular price

Sale price

$47.49

Unit price

per

Regular price

Sale price

$47.49

Unit price

per

Regular price

Sale price

$21.37

Unit price

per

Regular price

Sale price

$24.69

Unit price

per

Regular price

Sale price

$24.69

Unit price

per

Regular price

Sale price

$28.49

Unit price

per

Regular price

Sale price

$23.74

Unit price

per

Regular price

$69.97

Sale price

$66.47

Unit price

per

Regular price

Sale price

$20.99

Unit price

per

Regular price

$56.97

Sale price

$49.12

Unit price

per

Regular price

Sale price

$15.19

Unit price

per

Regular price

Sale price

$18.99

Unit price

per

Regular price

Sale price

$32.99

Unit price

per

Regular price

Sale price

$26.59

Unit price

per
NIX THE NASTIES. THESE CLEAN INGREDIENTS PLAY WELL WITH ALL SKIN TYPES!
THOUSANDS OF GLOWING REVIEWS
SCENT + TEXTURE
★★★★★ 4.9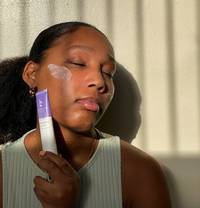 Love this moisturizer! I mainly bought it for starting wrinkles on forehead and discoloration on cheeks from pregnancy. Absolutely love this and can already see a difference in my skin tone/texture! Definitely recommend to anyone looking for a light moisturizer that's great for anti-aging.
Verified Customer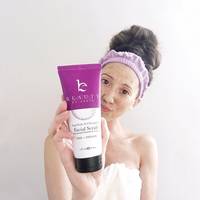 I really like this a lot! It's gritty, but not harsh. It smells great! Does a great job gently exfoliating. I use it twice a week, but there are days I feel like I need a little extra cleansing, so I'll use it again. I'm so glad I gave it a try!
Verified Customer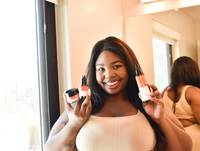 Love this product! It's not irritating at all and smells great. I find that it helps keep acne under control. I am 30 with hormonal acne so it comes regardless but definitely goes away WAY faster with this line of products.
Verified Customer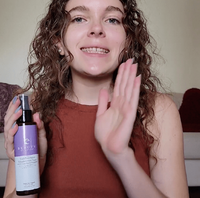 Makes skin hydrated and radiant! Wow, this smells amazing!! All natural, free of chemicals, & very gentle on my skin. I definitely see a difference in my skin. My face is glowing!
Verified Customer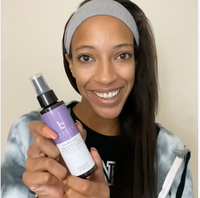 I've used a few different toners but this one is amazing! It smells so nice and feels refreshing when applied. I love the benefit that I've seen my skin look healthier! I've also noticed no breakouts since I started using this toner, I use it every morning after cleansing my face. love the results I'm seeing and can't wait to continue to use. I reRead more about review stating Such a game changer tonercommend completely and will repurchase when I run out!
Verified Customer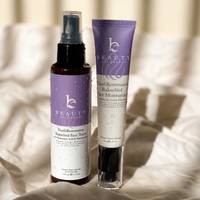 This moisturizer has definitely changed the game of skin care. The first thing I noticed is that it contains Niacinimide, a form of vitamin B3 that helps with skin tone and skin cell reproduction that aids in removal of dark spots. It also contains Hyaluronic Acid that I already buy to help with wrinkles and scaring.
Verified Customer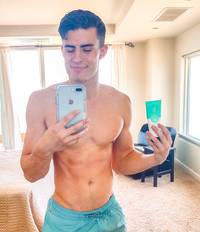 Obsessed with this face wash. I've been consistently using it for years. It's so light and the quality is amazing. I love the BBE skincare!!! It's ingredients are safe and it really does feel amazing on the skin. Love this face wash!!!
Verified Customer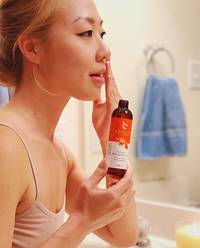 I love that the ingredients are safe. I've been using this product for more than a year now and will keep going back to it. It removes all my eye makeup. The bottle lasts me a long time! I will keep purchasing this as my makeup remover.
Verified Customer
Free Shipping over $75:
Get free shipping on all orders over $75
60 Day Happiness Guarantee:
If you're not loving the results — it's on us!
Free & Easy Returns:
No hassle returns. We make it easy!
Your face gets a lot of facetime. Why not give it some love? All of our facial products are formulated with safe, clean, crazy effective ingredients packed with nutrients. Say "Hello" to powerful products that will keep your face beautiful, vibrant, and refreshed!
FAQ
Your Questions, Answered
VITAMIN C - Anti-aging, glow, brightening
The Vitamin C collection is an essential part of any daily skincare routine. It helps to reduce the appearance of wrinkles, age spots, and other signs of aging while also boosting skin brightness and luminosity. Our vitamin c line contains stable forms of Vitamin C that are easily absorbed by the skin for maximum effectiveness.
GREAT FOR:
Protecting against free radicals with the help of powerful antioxidants
Reducing the appearance of pores
Reducing the appearance of redness
Providing a brightened and glowing complexion
Day or Night wear

BAKUCHIOL - Anti-aging, visibly diminishing pores
The Bakuchiol line offers a gentle and effective anti-aging alternative to retinol. Like Retinol, Bakuchiol helps reduce the appearance of wrinkles, age spots, and other signs of aging. Uniquely, though, this purple-flower-derived ingrediant doesn't cause skin sensitivity or redness. The powerful antioxidant properties help to protect skin from free radical damage, while also visibly diminishing pores for a smoother looking complexion.
GREAT FOR
Reducing the visibility of fine lines and wrinkles (and prevent them, too!)
Evens out skin tone for a flawless complexion
Tighten pores without irritation
Day or Night wear

HYALURONIC ACID - Plumping, hydrating
Hyaluronic acid is a powerful humectant that helps to hydrate the skin for a plumper and firmer complexion. It also has anti-aging properties and helps reduce the appearance of wrinkles and fine lines. With continued use, you'll find yourself with healthier and more radiant looking skin.
GREAT FOR
Adding a big gulp of water to skin
Hydrating and tightening pores
Brightening and getting a dewy look
Giving your skin lots of powerful anti-aging antioxidants
Sensitive skin
Day or Night Wear
✨ How to easily choose the right formula for you by your skin tone's natural darkness.
1: Are you very fair? Burn easily?Choose our Fair to Medium formula.
2: More yellow or caramel tones? Try our Medium to Dark formula.
Note: If you're an avid BBE user, our original Face Self Tanner is now considered the Light-Medium!✨
A toner is a skincare product used for (you guessed it) toning your skin. It's often a lightweight liquid that you spray or dab on your face.
How is toner used?
It's often step 2 in your skincare routine, directly following washing your face with a cleanser. Think of it as a skincare prep, giving your other products a little added boost to their effectiveness.
But you don't just have to use toner before your routine. Our staff particularly likes to use toner as a makeup finishing spray, to help set makeup and complete your look. It's also excellent as a mid-day refresher for your makeup or skin.
What does a toner do, exactly?
Toners work to remove any lingering dirt, makeup or other residue, while also helping to balance the pH levels of your skin, which can help reduce irritation and sensitivity. They're often used as part of an overall skincare routine and can help get rid of oily or dry skin while refreshing your complexion.
Learn more about toners by reading our post, Which facial toner is right for you?
A serum is an advanced skincare product that is thicker than a toner, but thinner than a moisturizer. It usually contains high concentrations of active ingredients like antioxidants, peptides, and vitamins, which can make it more effective than traditional skincare products alone.
How to use a Serum
Serums are usually used as the 3rd step in a skincare routine, just after a toner and just before applying a moisturizer. Apply a small amount of serum and spread it over your skin evenly with gentle tapping motions.
What do Serums Do?
Serums are designed to target specific skin concerns such as wrinkles, dark spots, and dehydration. Depending on the formula, they can also be used to help even skin tone and diminish signs of aging.
Which Serum is Right for Me?
If you're unsure which serum to try, checkout our post here.
A moisturizer is a cream or lotion applied to give skin moisture and hydration. Although they vary in thickness, most moisturizers tend to be lighter than a sunscreen, with the exception of a night cream moisturizer.
How to use a Moisturizer
Moisturizers are usually applied near the end of your skincare routine, after a serum and before an oil or sunscreen. Apply your moisturizer by hand, using gentle, circular motions. Reapply if you really need to up the moisture (a.k.a. "slugging" for clean beauties)!
What Moisturizers Do?
Moisturizers help your skin hold onto and maintain moisture by forming a protective barrier against the environment. They also soften existing dry patches, reduce fine lines and wrinkles, and give your skin a younger, firmer lok. Depending on which type of moisturizer you use, some have other beneficial ingredients that can help give your skin even more benefits.
Which Moisturizer is Right for Me?
If you're unsure which serum to try, checkout our post here.
Facial sunscreens tend to be lighter than the body varieties. While still offering SPF protection from the damaging rays of the sun, they don't clog your pores, cause breakouts, or embarrassing rashes.
They also come in smaller bottles making them easier for carrying with you in a purse or suitcase.
Our Facial Sunscreen's ingredients differ somewhat from our body formula. For instance, our facial sunscreen doesn't include organic Shea Butter or Beeswax.

Here is the complete list of ingredients in our facial sunscreen:
Organic Aloe Barbadensis (Aloe Vera) Leaf Juice, Organic Cocos Nucifera (Coconut) Oil, Sorbitan Sesquioleate, Glycerin (Vegetable), Glyceryl Stearate SE, Organic Helianthus Annuus (Sunflower) Oil, Organic Simmondsia Chinensis (Jojoba) Seed Oil, Ricinus Communis (Castor) Seed Oil, Organic Rosmarinus Officinalis Leaf Extract, Magnesium Sulfate, Ascorbyl Glucoside (Vitamin C), Xanthan Gum, Organic Argania Spinosa Kernel (Argan) Oil, Organic Cucumis Sativus (Cucumber) Fruit Extract , Organic Ginkgo Biloba Extract, Radish Root Ferment Filtrate, Cupressus Sempervirens (Cypress) Leaf Essential Oil, Citrus Paradisi (Pink Grapefruit) Essential Oil, Zinc Oxide (Non-nano)
Our products are always made with clean ingredients and we see no reason they are unsafe to use during pregnancy or while nursing. (We've used them while pregnant and nursing ourselves! 🤰🏻💕)
If however you have concerns and/or allergies, we always recommend talking to your physician or midwife. This will give you peace of mind once they've checked it out, and given you the final okay for use.
Our face self tanner is formulated for specially for the needs of the face and is non-comedogenic, has a slightly lower amount of DHA, and doesn't contain coconut oil. For skin prone to breakouts, coconut oil can be too heavy, hence our removing it from our face self tanner formula.
The face formula also tends to feel a bit lighter than the body tanner. If you have sensitive or acne-prone skin, we highly recommend trying the face self tanner for your face.
The short answer is ingredients! Both are great for anti-aging and depuffing in their own right. Here's the deets:
COFFE BEAN EYE CREAM
Our Coffee Bean Eye Cream (as the name implies) includes the power of coffee (hello, caffeine!) to awaken tired, puffy eyes, and give you a well-rested look.
It has a cream, smooth texture, slightly thicker than our eye gel.
GREAT FOR
Awakening eyes
Reducing dark circles
Anti-aging
HYALURONIC ACID EYE GEL
Our HA eye gel isa cross-between a serum and an eye cream, like a gel format hyaluronic acid serum. It's key players for eyes include niacinamide, squalane, aloe vera, green tea extract and many other botanicals. The cold stainless steel roller balls helps depuff baggy eyes.

GREAT FOR
Depuffing baggy eyes
Hydrating skin under eyes
Improving skin elasticity
Anti-aging
We're delighted you're interested in collaborating with us!

As a small business, we don't currently offer paid content campaigns, but would be happy to send gifted products in exchange for posts or videos. You can also sign up to be an affiliate with us and earn cash when you bring in sales!
If that sounds amenable to you, please sign up here.
Yes, we sure do! We're partnering with the best Wholesale marketplace there is, Faire.com, to offer our products at a steep discount for wholesalers. For a limited time, 1st time customers to Faire get $100 credit toward their first order, 1 year of free shipping, and Net-60 Terms.
If you'd like to learn more or apply now, visit this page for more details.