Hyaluronic Acid Face Toner and Facial Mist
"Fell in love with it on the first use!" -Katie
Save 15% on every renewal order

VIP Customer Support

Free $25.99+ gift on 3rd replenishment

Vacation mode for when you're 🌊☀️🏖
Hyaluronic Acid Face Toner and Facial Mist
Single
Delivery Every:
Every 30 Days
FREE SHIPPING US Orders $75+
This hyaluronic acid toner is one step in your routine that you'll never want to skip. Hyaluronic acid works to retain the moisture and elasticity in our skin. Spritz your way to a tighter, firmer, and more youthful-looking complexion. Oh and, don't forget to pair this gem with its equally amazing hyaluronic sidekicks from BBE.
ORGANIC ALOE VERA (Aloe Barbadensis)

Brimming with antioxidants Vitamins A and C, and enzymes, Aloe Vera fights inflammation and soothes irritated and dry skin. Aloe also helps combat acne and eczema.

HYALURONIC ACID (Sodium Hyaluronate)

A wonderful hydrator, Hyaluronic Acid helps your skin soak up moisture like a sponge soaking up water. As we age, the amount of Hyaluronic Acid produced by our bodies tends to decrease. This nourishing ingredient helps prevent fine lines and wrinkles, helping keep that youthful glow. It's hydrating and aids in reducing redness or irritation on the skin. Adding this natural substance back into our skincare products helps our overall skin health tremendously!

CUCUMBER FRUIT EXTRACT (Cucumis Sativus)

Meet your new secret ingredient against breakouts and skin irritation. Cucumber fruit extract is as calming on the skin as it is when you place a few slices over your eyelids. This superstar fruit extract works to repair dry and damaged skin, while giving it a softer and smoother appearance. On top of that, it's pH-value is identical to that of the human skin, making it stellar at providing the perfect amount of hydration to your skin.

WITCH HAZEL ( Hamamelis Virginiana)

From relieving skin irritations to tightening your pores, witch hazel is one ingredient you can always count on for good skin health. Witch hazel does an incredible job of clearing the skin of excess oil, and therefore acts as a serious acne fighter. This ingredient reduces inflammation, wards off infections, and protects your skin against damage because it is highly rich in tannins (a.k.a. powerful antioxidants that will always have your skin's back).

GOTU KOLA EXTRACT (Centella Asiatica)

Known for its ability to promote collagen production in the skin, gotu kola extract has been crowned the "herb of longevity". It is a staple in traditional Chinese, Indonesian, and Ayurvedic medicine that improves circulation, reduces swelling, and that can even improve the look of scars and stretch marks. Reach for this powerful ingredient to promote wound healing and detoxify your skin, sans harsh chemicals.

NONI FRUIT EXTRACT (Morinda citrifolia)

If you want to get rid of redness in a cinch, noni fruit extract will come to your rescue babe! Noni extract is derived from the noni fruit, which grows on a tree and contains several seeds. This ingredient is known for its anti-inflammatory properties and for healing and rejuvenating the skin. What's more, it is packed with Vitamins A and C that protect against free radicals and fight signs of aging.
Benefits
"It works so well! Is beginner friendly. It goes on like a regular white lotion so you know where it is going."
watch video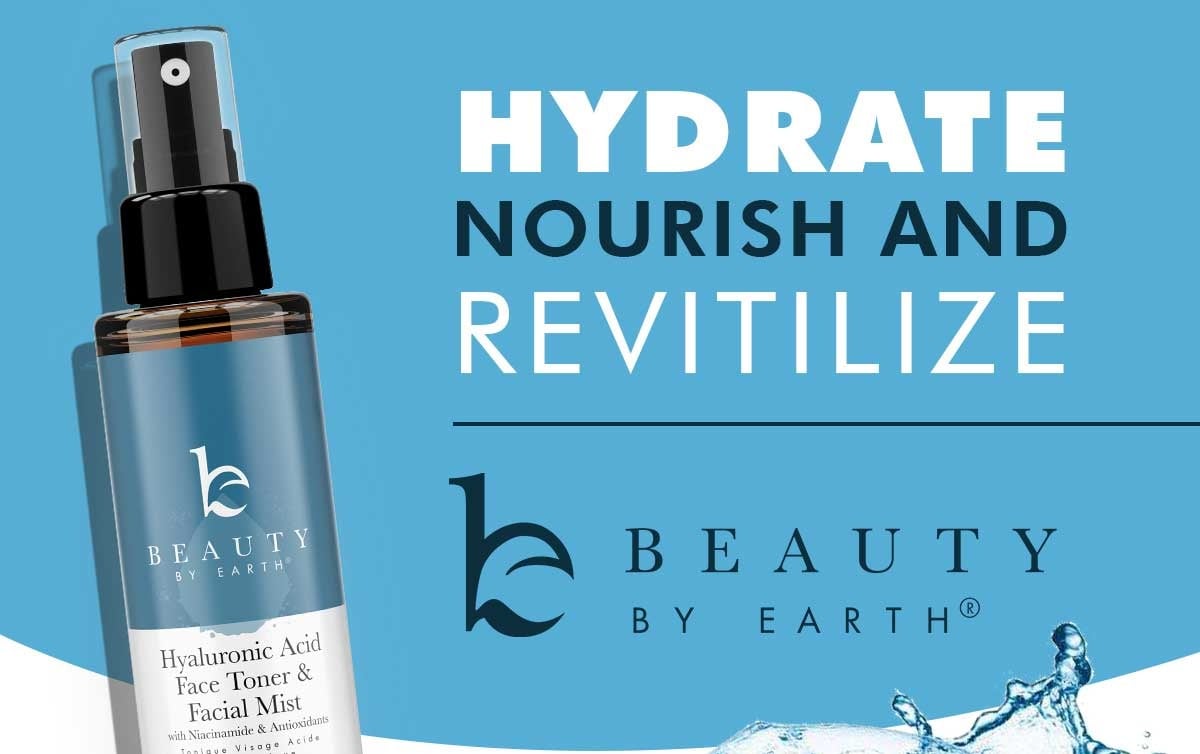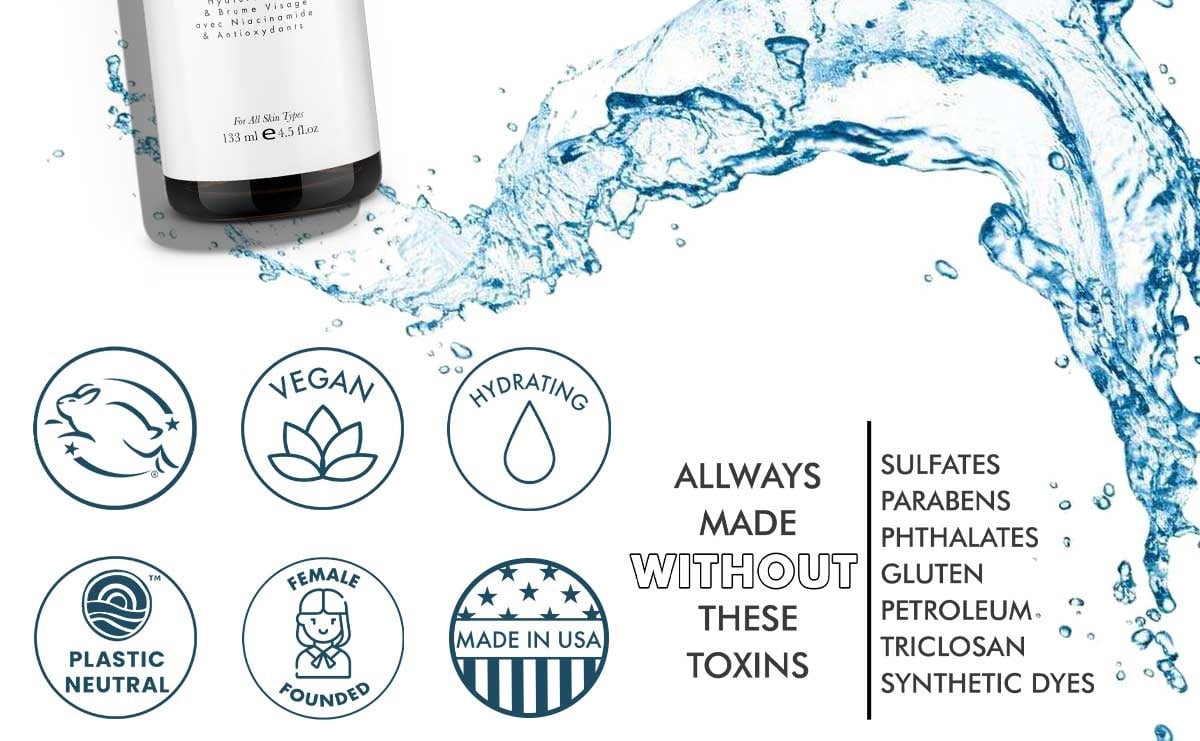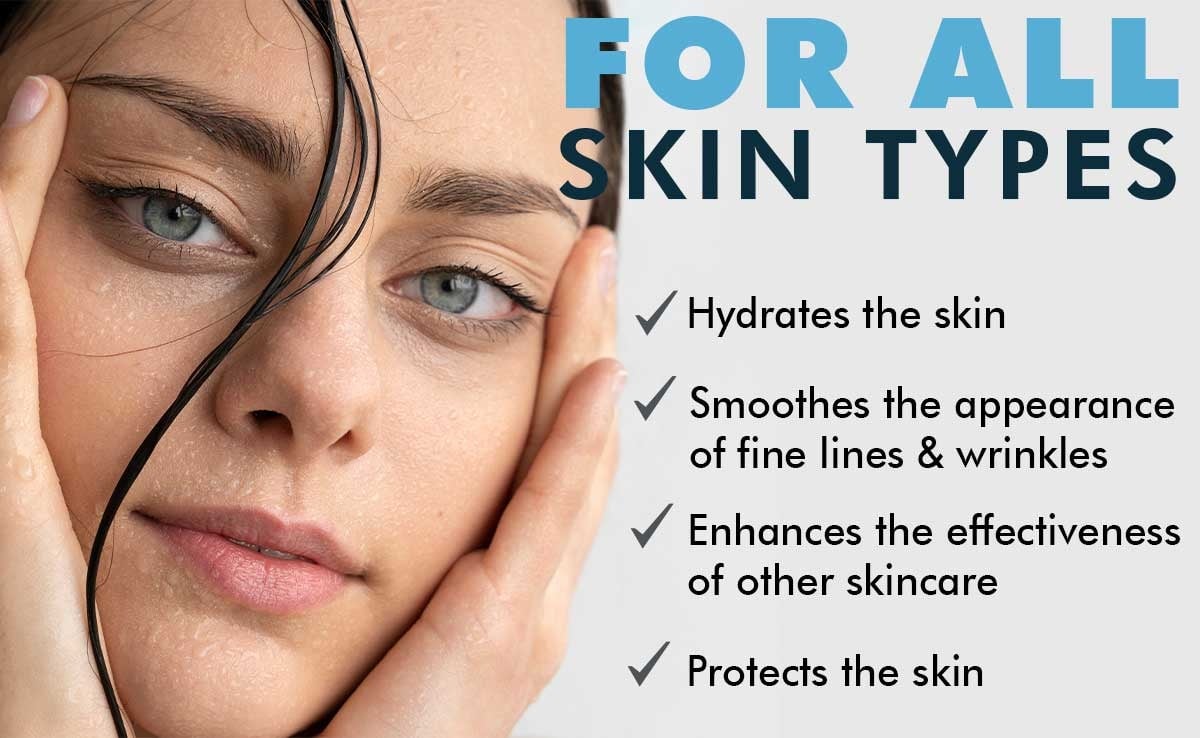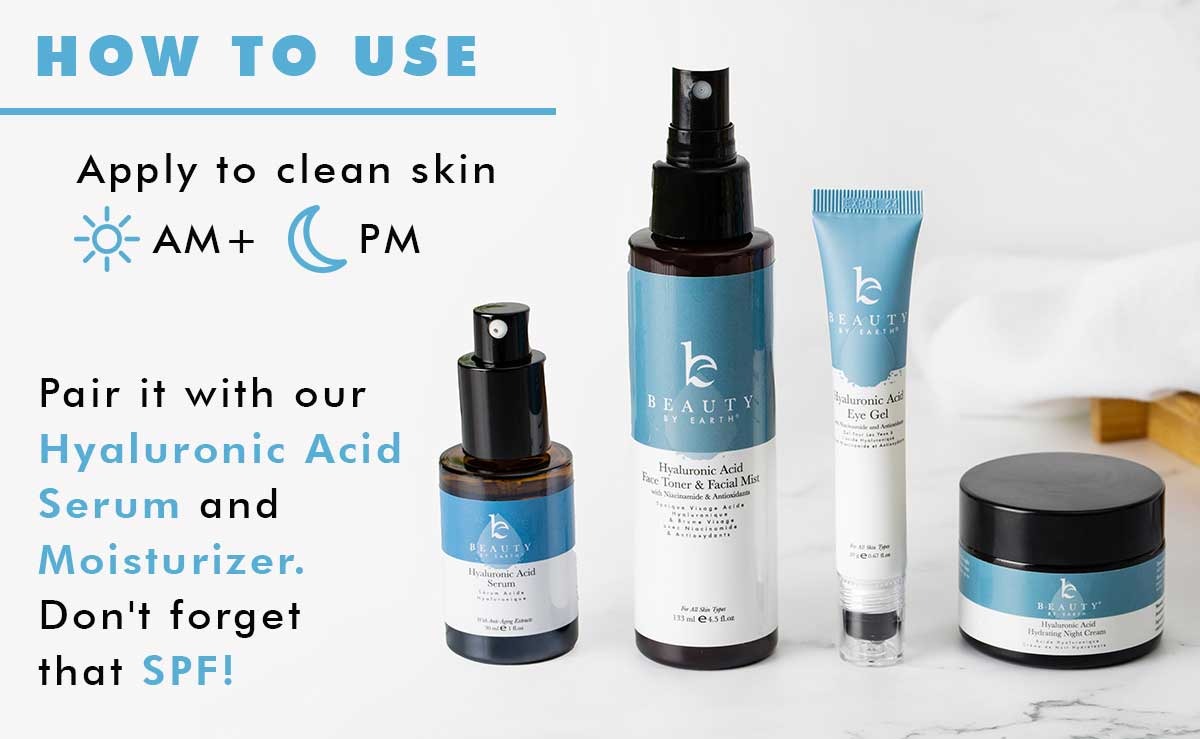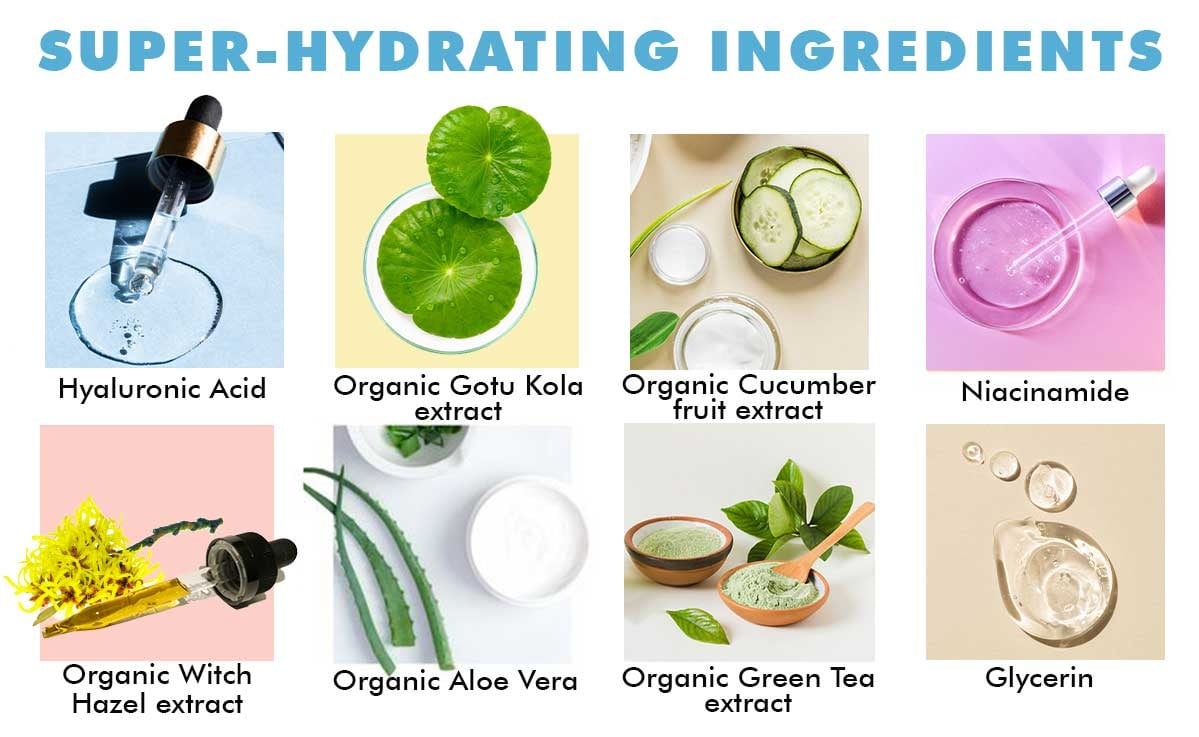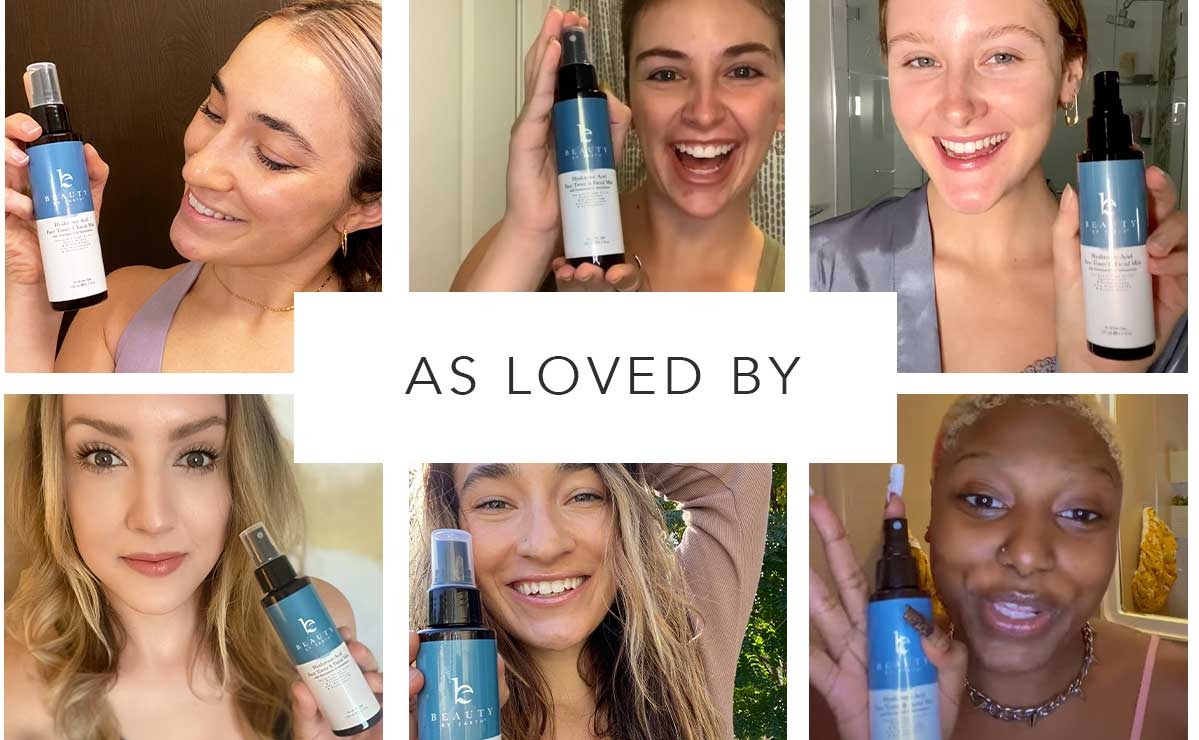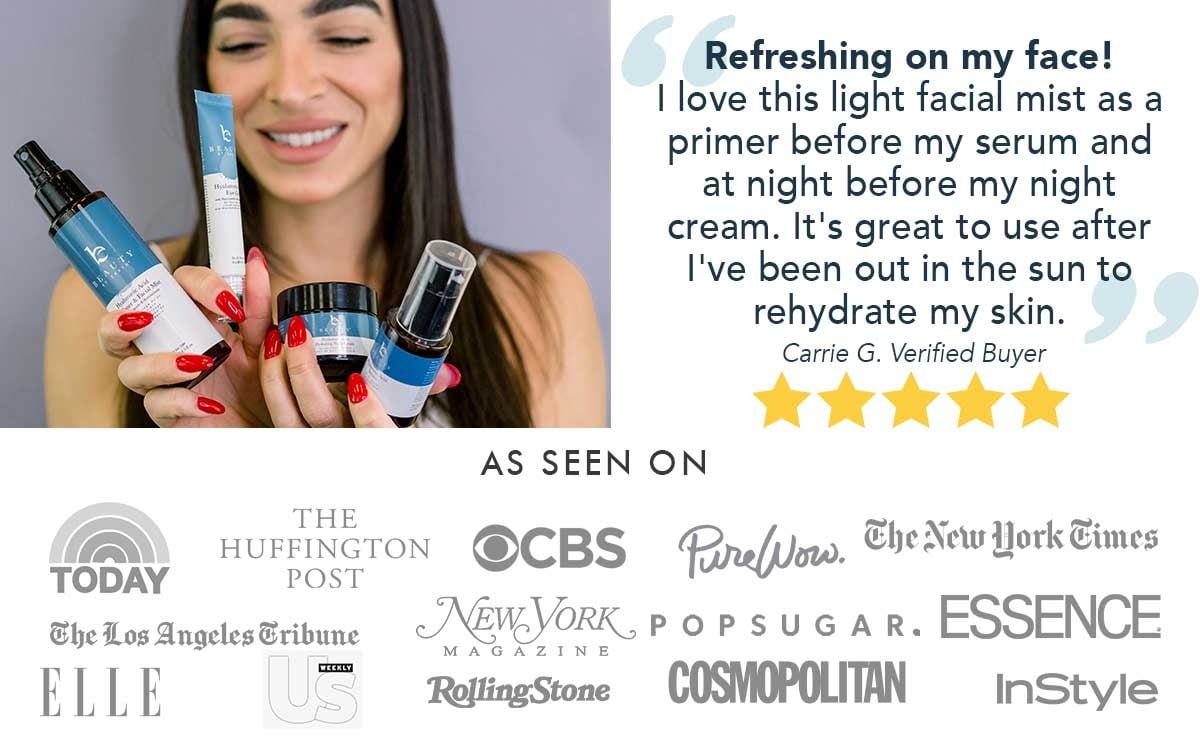 Before / after
real results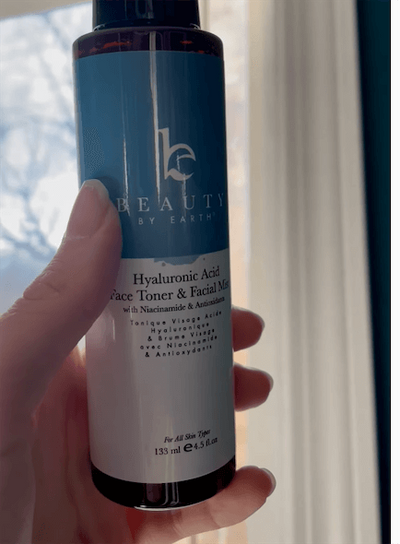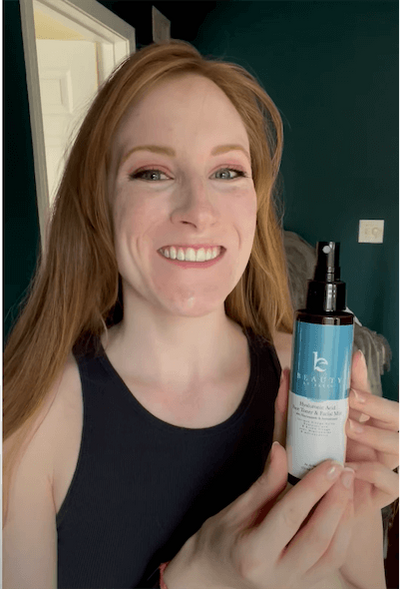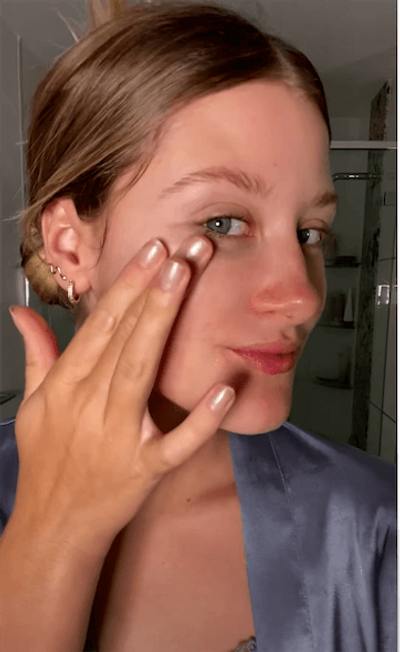 From dry to moisturized in one spritz
Customers fell in love on the first use!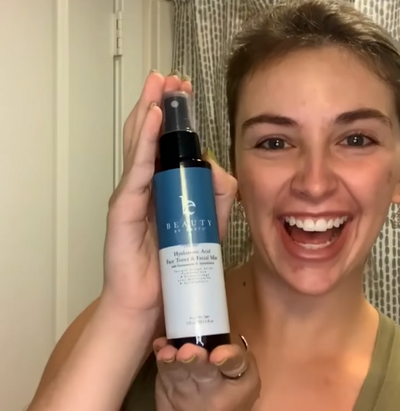 I love this light facial mist as a primer before my serum and at night before my night cream. It's very refreshing and is even great to use after I've been out in the sun to rehydrate my skin.
Verified Customer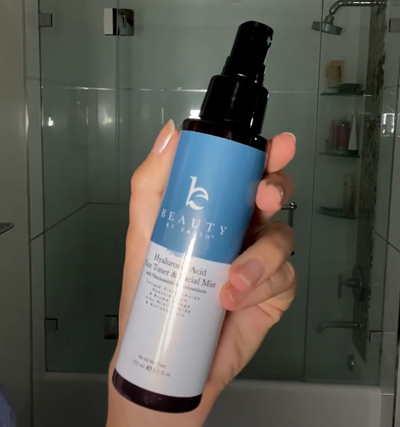 This toner is so good. Doesn't leave you super greasy nor does it dry out. It's super hydrating and my skin GLOWS after!
Verified Customer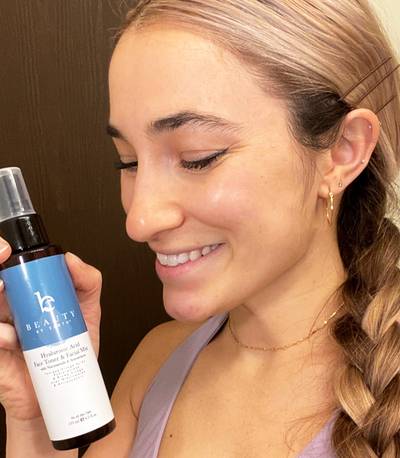 I love using this at night after a long day this mist is so nice and i feel so refreshed and my skin feels great after
Verified Customer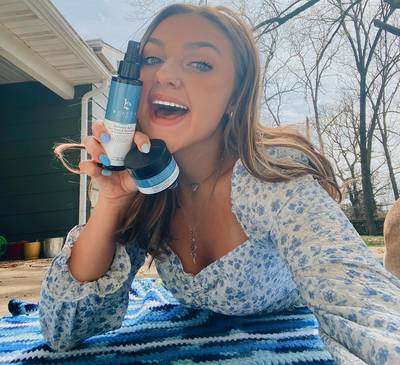 I really like this toner! Smells good and my face/neck absorb it really well. The size was bigger than expected buying it in the trio so that was a pleasant surprise!
Verified Customer
STEP 1: Make sure that cute face is clean!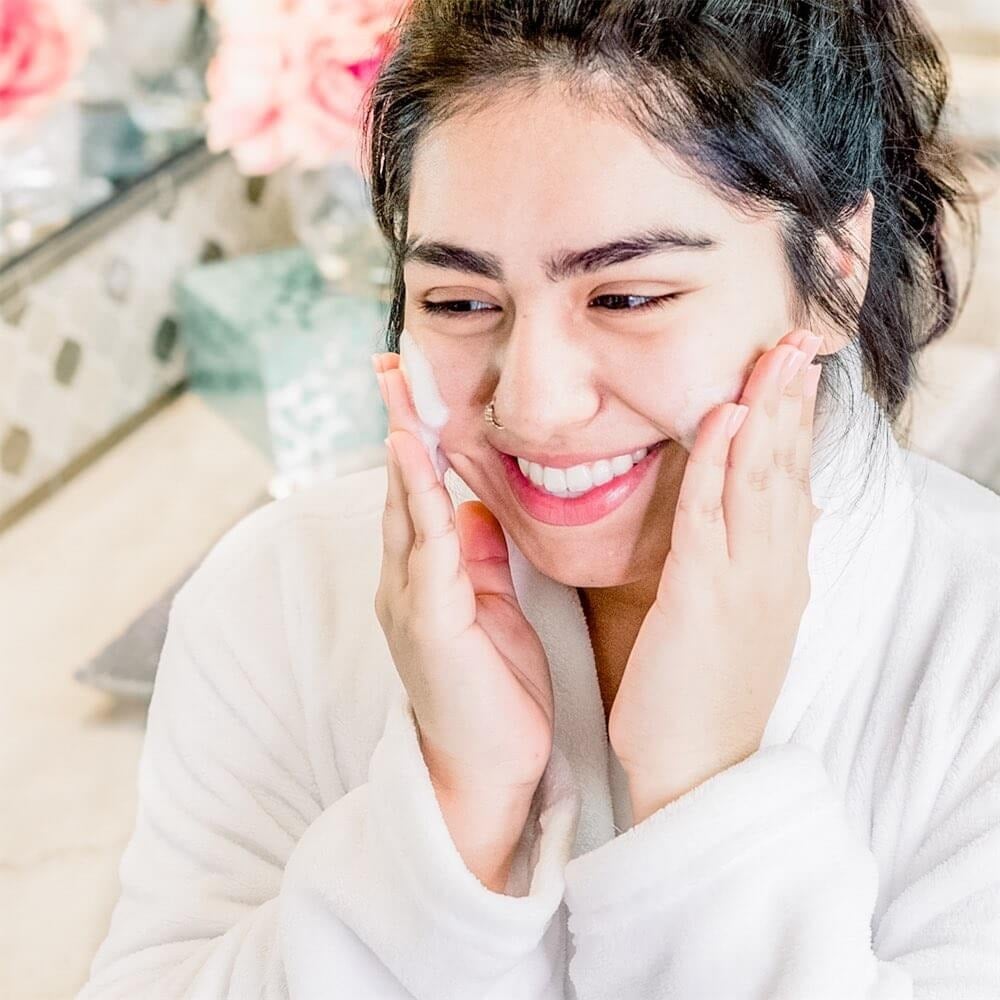 STEP 2: Spritz away, honey!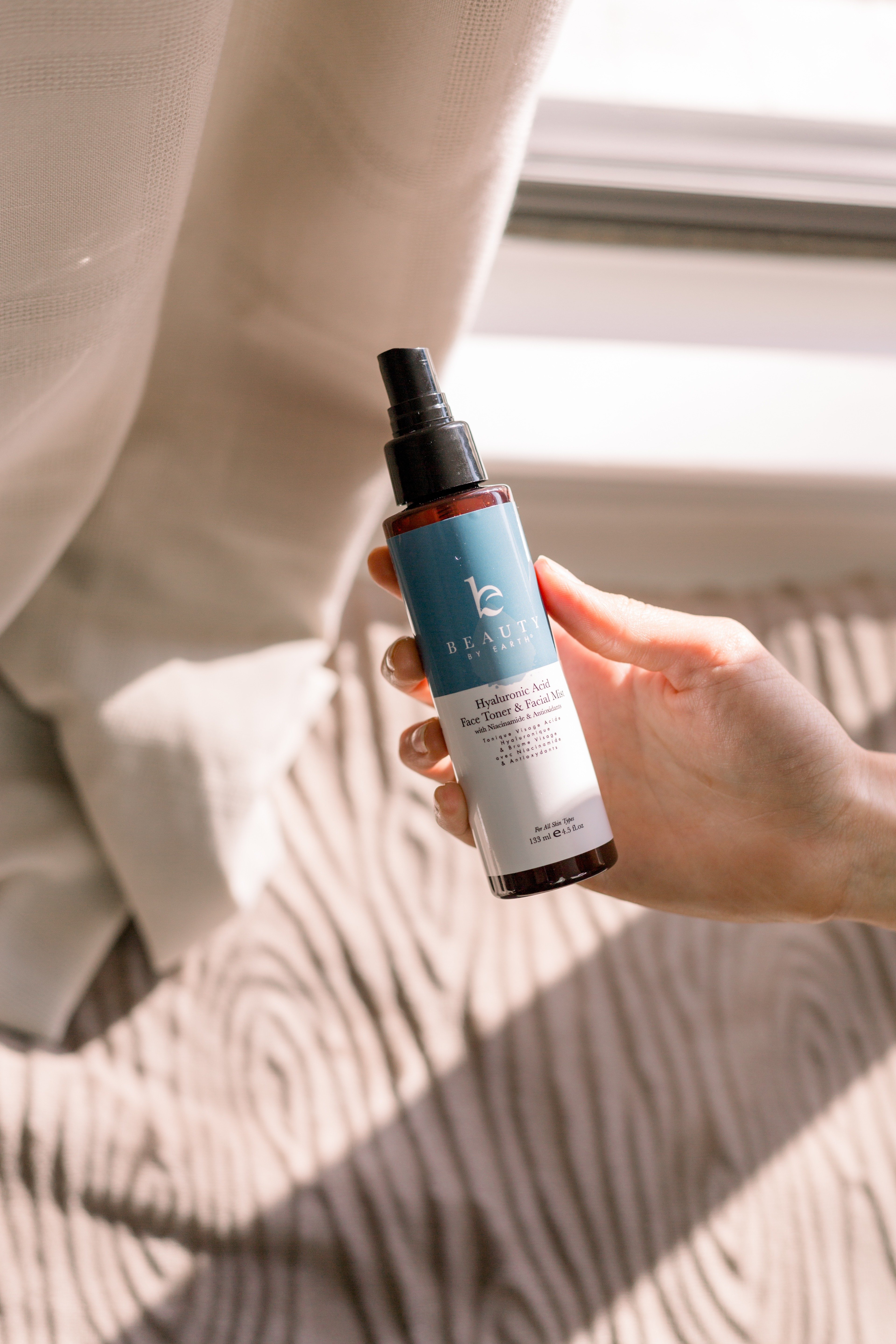 STEP 3: Continue your skincare routine as you normally would!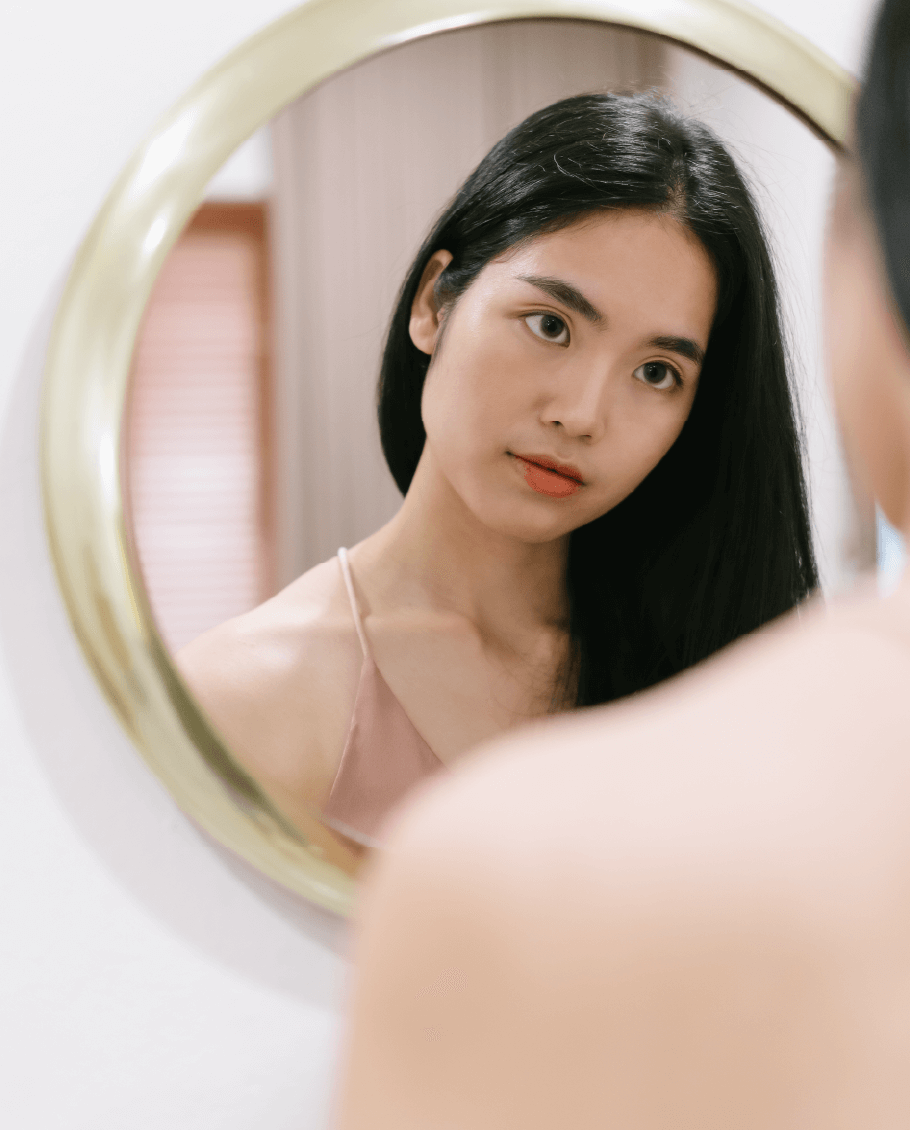 Make sure that cute face is clean!
We always recommend starting with a clean slate, babe. Reach for your favorite BBE facial cleanser and get those pores squeaky clean. After that, you're ready to go to town with your hyaluronic acid toner!
Spritz away, honey!
Once your face is cleansed, apply your hyaluronic acid toner by spritzing (or by using a cotton pad) over your entire face, neck, and décolleté. We recommend pairing this gem with its equally amazing family members, the hyaluronic acid serum and night cream.
Continue your skincare routine as you normally would!
It seriously is that easy, babe. This hyaluronic acid toner will sink into your skin effortlessly. Once it is dry, you are totally free to move on to moisturizer or facial oil as you normally would. Not to mention, you'll notice how your go-to hydrating products sink into your skin when paired with this hyaluronic acid toner beforehand!
We're devoted to promoting people and the planet through clean beauty.
Best clean ingredients
Recyclable packaging
Plastic Neutral partnership
Leaping Bunny cruelty-free certified
Powered by clean air
Minimal Waste
Learn More
Frequently asked questions
Babe, yes! We created this hyaluronic acid toner for everyone to enjoy. We use clean, effective ingredients that will never irritate your skin – we promise.




We used gentle yet effective organic ingredients in this hyaluronic acid toner that work to hydrate skin and prevent signs of aging without irritating even the most sensitive of skin types. Applying our hyaluronic acid products won't sting and will feel soothing on your skin every time!

For sure! If you enjoy using a serum and/or facial oil, our hyaluronic acid toner can be paired along with them and will compliment them! We recommend applying this toner on to clean skin and before any of your moisturizing products.

Girl, it doesn't get any easier than this! Simply apply a few spritzes to your clean face every day and night and follow up with your regular hydrating products. You'll love how this hyaluronic acid toner makes your moisturizing products sink into your skin!




Nope. We're not fans of those nasties.

Babe, YES! In fact, BBE makes a whole line of hyaluronic acid products that work swimmingly with this toner. Check out our hyaluronic serum and night cream!

I mean, you could. But this gem was especially formulated for the skin on your cute face.

Not strong, babe. You'll enjoy a refreshing scent upon application that dissipates within a few seconds. No one wants a strong, annoying fragrance lingering around, #amirite?




With our partnership with Faire (new members only) you get $100 off, 1 year of free shipping, net 60 terms on all orders, and free returns covered by Faire.

Yup! You can

sign up right now

, takes less than 5 min! You can even become an Amazon affiliate.

Learn more

about our affiliate program and start earning money! Once you are approved you will get weekly newsletters for new campaigns, post ideas, and so much more.