"Makes me look like I've slept 8 hours." -Jenny S.
THE BOTANICAL ALTERNATIVE TO RETINOL
FREE SHIPPING US Orders $75+
HAPPINESS GUARANTEE If you're not obsessed, it's on us!
YouthRestoration Bakuchiol Face Toner
Harness the power of Bakuchiol! This lightweight toner helps improve skin's brightness, tone, and texture while minimizing pores and diminishing fine lines. It's perfect for helping you achieve firmer, plump-looking skin using some of nature's best ingredients!  Loaded with antioxidants and anti-inflammatory properties, this effective yet gentle ingredient will take your skincare game to the next level – in an easy-to-apply toner!
Perfect for:
MATURE SKIN LOOKING FOR A YOUTHFUL GLOW
DIMINISHING FINE LINES AND WRINKLES
ANYONE WHO WANTS TO EVEN OUT THEIR SKINTONE FOR A FLAWLESS COMPLEXION
PREVENTING BREAKOUTS AND TIGHTENING PORES WITHOUT IRRITATION
PREPPING SKIN FOR APPLYING YOUR FAVORITE SERUMS OR MOISTURIZERS
watch me
Benefits
BABCHI SEED EXTRACT (Psoralea Corylifolia)

Babchi Seed extract is your key ingredient for evening your skin tone and helping with hyperpigmentation. It also promotes blood circulation leaving your skin with added plumpness and glow. Due to its anitfungal and antibacterial properties, it also soothes and can help treat certain skin conditions like exzema and dermatitis.

ORGANIC ALOE VERA (Aloe Barbadensis)

Brimming with antioxidants Vitamins A and C, and enzymes, Aloe Vera fights inflammation and soothes irritated and dry skin. Aloe also helps combat acne and eczema.

HYALURONIC ACID (Sodium Hyaluronate)

A wonderful hydrator, Hyaluronic Acid helps your skin soak up moisture like a sponge soaking up water. As we age, the amount of Hyaluronic Acid produced by our bodies tends to decrease. This nourishing ingredient helps prevent fine lines and wrinkles, helping keep that youthful glow. It's hydrating and aids in reducing redness or irritation on the skin. Adding this natural substance back into our skincare products helps our overall skin health tremendously!

WITCH HAZEL (Hamamelis Virginiana)

Witch Hazel relieves Inflammation and skin irritation, fights acne, shrinks pores, and helps remove excess oil. Due to its anti-inflammatory properties, it can help ward off infections and protect against skin damage. Witch Hazel will leave your skin feeling light and refreshed.

NIACINAMIDE (Form of Vitamin B)

Niacinamide is a multitasking hydrator that leaves your skin looking bright, plump, and glowy. How does it work? It helps your skin produce more ceramides which hydrate and support your skins barrier. You'll notice tightened pores, improved elasticity and overall skin texture.
#1 Pick of Ladies 45+
THE BOTANICAL ALTERNATIVE TO RETINOL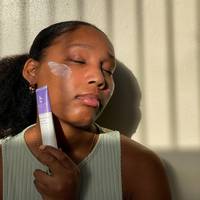 Love this moisturizer! I mainly bought it for starting wrinkles on forehead and discoloration on cheeks from pregnancy. Absolutely love this and can already see a difference in my skin tone/texture! Definitely recommend to anyone looking for a light moisturizer that's great for anti-aging.
Verified Customer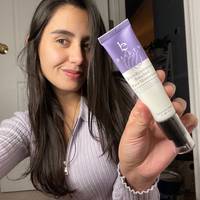 This smells soooo good and feels amazing on your skin!
Verified Customer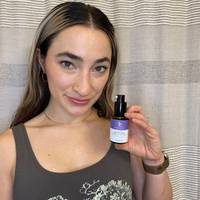 Love this product! It's not irritating at all and smells great. I find that it helps keep acne under control. I am 30 with hormonal acne so it comes regardless but definitely goes away WAY faster with this line of products.
Verified Customer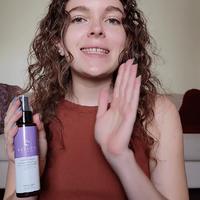 Makes skin hydrated and radiant! Wow, this smells amazing!! All natural, free of chemicals, & very gentle on my skin. I definitely see a difference in my skin. My face is glowing!
Verified Customer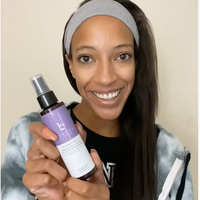 "I've used a few different toners but this one is amazing! It smells so nice and feels refreshing when applied. I love the benefit that I've seen my skin look healthier! I've also noticed no breakouts since I started using this toner, I use it every morning after cleansing my face. love the results I'm seeing and can't wait to continue to use. I recommend completely and will repurchase when I run out!"
Verified Customer
Babe, Wash Your face. Use a gentle natural face wash and cool, clean water.
Spritz a few pumps of of toner on face, neck, and décolletage‬.
SHAKE WELL BEFORE USE. Day or night, spray toner, or apply with a cotton round, over entire face, neck, and décolleté. Follow with serum and facial oil or moisturizer. Can be sprayed over makeup during the day to freshen the skin or used as an all-over skin toner.
YOUR QUESTIONS, ANSWERED
YouthRestoration Bakuchiol Face Toner with Hyaluronic Acid & Niacinamide Ingredients:

Water (Aqua), *Hamamelis Virginiana (Witch Hazel) Extract, *Glycerin, Propanediol, Carthamus Tinctorius (Safflower) Oleosomes, Bakuchiol, Niacinamide, *Aloe Barbadensis (Aloe Vera) Leaf Juice, Sodium Hyaluronate (Hyaluronic Acid), Sorbitan Olivate, Psoralea Corylifolia (Babchi) Seed Extract, Populus Tremuloides (Aspen) Bark Extract, Vaccinium Myrtillus (Bilberry) Fruit Extract, Tremella Fuciformis Sporocarp (White Jelly Mushroom) Extract, Melia Azadirachta (Chinaberry) Flower Extract, Coccinia Indica (Ivy Gourd) Fruit Extract, Solanum Melongena (Eggplant) Fruit Extract, Ocimum Sanctum (Holy Basil) Leaf Extract, Corallina Officinalis (Red Algae) Extract, Caprylic Acid, Lauric Acid, Potassium Sorbate




*Certified Organic Ingredient




Babe, yes! We created this Bakuchiol face toner for everyone to enjoy. We use clean, effective ingredients that will never irritate your skin – we promise.

We used gentle yet effective organic ingredients in this Bakuchiol face toner that work to perfect the skin and prevent signs of aging without irritating even the most sensitive of skin types. Applying our Bakuchiol products won't sting and will feel soothing on your skin every time! Additionally, Bakuchiol is often referred to as the more gentle, natural alternative to Retinol for this very reason – it doesn't leave redness or irritation behind!

Yes and no, gorgeous. If you enjoy using a moisturizer and/or facial oil, our Bakuchiol face toner can often be paired along with them. We recommend cleansing your face first, then applying your toner, followed by your hydrating products of choice. However, we do not recommend using our Bakuchiol toner with Vitamin C products. This is because our Bakuchiol face toner contains Niacinamide, which can decrease the effectiveness of Vitamin C. If you're a Vitamin C loving babe, we recommend alternating between routines for the best results.

It doesn't get any easier than this! Simply spritz this Bakuchiol toner after cleansing your cute face, and voilà! You can also apply this toner with a reusable cotton pad, if that's more your jam.

Absolutely! We often use it on are arms and hands.

Not strong, babe. You'll enjoy a refreshing scent upon application that dissipates within a few seconds. No one wants a strong, annoying fragrance lingering around, #amirite?
We're devoted to promoting people and the planet through clean beauty.
Best clean ingredients
Recyclable packaging
Plastic Neutral partnership
Leaping Bunny cruelty-free certified
Powered by clean air
Minimal Waste
Learn More