New
"Dewy glow even for my sensitive skin!" -Jenny S.
THE HYDRATION YOUR SKIN'S CRAVING
Free & Easy returns — all day, 'er day!
Hyaluronic Acid Hydrating Night Cream
Are regular moisturizers just not cutting it for you, babe? This hyaluronic acid hydrating night cream will have you waking up with radiant and hydrated skin in no time. Hyaluronic acid works to smooth the skin and is a serious wrinkle fighter. Sleep your way plumper, firmer skin, and watch fine lines disappear. It's that easy!
We make it easy
30-Day 'Love it or Money Back' Guarantee
Perfect For. . .
Mature skin in a need of a youthful glow
Adding some extra hydration into your nighttime routine
Turning dull skin into a bright, radiant complexion
Giving your skin a daily dose of powerful anti-aging antioxidants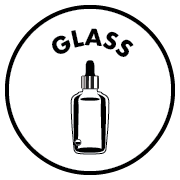 The DEETS
SKIN TYPE
This hyaluronic night cream is safe for all skin types. Yes, even you sensitive babe!
SCENT + TEXTURE
This hyaluoronic night cream provides intense hydration without ever feeling thick or greasy. It has a refreshing and light scent thanks to green and white tea extract that never lingers too long on the skin after application.
AMOUNT
Just enough to cover the face and don't forget your neck!
FREQUENCY
This hyaluronic night cream can be used morning or night, although we recommend nighttime so your skin to reap allllll the benefits from overnight absorption.
TIME TO RESULTS
You'll notice softer, more hydrated skin after just one use! Keep it up though, and within 3-4 weeks you'll see the Hyaluronic Acid really do it's thing. We're talking smoother, brighter, plumper skin while preventing fine lines and wrinkles.
REPLENISH
2-3 months is the recommended replenishment rate, depending on how many times a day you use your hyaluronic night cream.
What's Inside
Select an ingredient to see where it's from, why we picked it, and other products with similar ingredients.
Aloe Vera
Aloe Barbadensis
Benefits:
The sun works hard but Vitamin C works harder. This component in building stronger, brighter, skin against UV rays and those pesky sun spots that have begun creeping up on your skin. Let this ingredient do the heavy lifting by boosting collagen production and giving your skin maximum security against antioxidants.
Also In
Aloe Vera Gel
Facial Sunscreen
Tinted Facial Sunscreen Toffee
Hyaluronic Acid
Benefits:
Hyaluronic Acid is a hydrating superpower for skin! It's like a giant gulp of water for your face. Hyaluronic Acid is loved for its ability to hold up to 1,000x its molecular weight in water (think a sponge in water). It helps your skin rejuvenate by bonding to water and multiplying its moisture.
Willow Bark Extract
(Salix Alba)
Benefits:
This incredible ingredients has been used for centuries by physicians and midwives the world over. It contains a compound called salicin which is used to create salicylic acid. Willow bark's fame comes from it's antibacterial, anti-inflammatory, and acne soothing properties. It's also great at alleviating redness and irritation from skin.
Squalane Oil
Olea Europea
Benefits:
The hype around this ingredient in skincare is real. Squalane oil boasts numerous benefits for various skin types, such as balance oil production, powerful anti-aging properites, and anti-inflammatory properties for acne and eczema prone skin. Moreover, applying a product with squalane oil in it will give you an instant glow because this ingrediet boost blood circulation in the skin, making those cheeks look rosy and dewy in a cinch.
Hyaluronic Acid
(Sodium Hyaluronate)
Benefits:
A wonderful hydrator, Hyaluronic Acid helps your skin soak up moisture like a sponge soaking up water. As we age, the amount of Hyaluronic Acid produced by our bodies tends to decrease. This nourishing ingredient helps prevent fine lines and wrinkles, helping keep that youthful glow. It's hydrating and aids in reducing redness or irritation on the skin. Adding this natural substance back into our skincare products helps our overall skin health tremendously!
It leaves my skin moisturized all night and yet feels light when applying. Some night creams are so thick but this one is just right.
What Customers Are Saying
Frequently Asked Questions
Babe, yes! We created this Hyaluronic Acid Cream so that everyone could enjoy its brightening benefits. We use clean, effective ingredients that will never irritate your skin – we promise. Plus, there's absolutely zero fragrances or dyes, so even fussy skin will be loving this cream!
No, this cream shouldn't have any stinging effects when applied. We formulated this product to be gentle on all skin types, while delivering real results. If you're concerned, though, we recommend patch testing it to a small area of the skin on your first use.
Yes! In fact, that's how we designed the line to be used! They work best when working together. Start with the Hyaluronic Acid Toner. Follow with the Hyaluronic Acid Serum, and finish with a hydration finale using the Hyaluronic Acid Cream!
Girl, it doesn't get any easier than this! Simply apply our Hyaluronic Acid cream after cleansing and toning, and move on with your life! We love using our Hyaluronic Acid serum under this cream, but you do you boo!
Nope. We're not fans of those guys.
This cream has virtually no scent which makes it a bff for sensitive skin.
Yes! Want to learn more? Get in touch at wholesale@beautybyearth.com to get started.
We'll never put these bad dudes in any of our products.
Nope:

Parabens, Pegs, SLS, or SLES

No way:

Synthetic dyes or fragrances
Real reviews by real people
WELCOME IN HYDRATION FOR A YOUTHFUL, GLOWING APPEARANCE.
This cream is packed with our exclusive Hyaluronic Acid blend, which includes a unique blend of vitamins, antioxidants, and plant-based stem cells. These ingredients sit in the perfect balance of hydrating and moisturizing ingredients. Together, they bolster your skin's defenses to fend off environmental damage and free radicals, but improve the appearance of fine lines, wrinkles, loss of firmness, and brighten your complexion.
How to Use Hyaluronic Acid Night Cream
1: Wash your face and apply toner and serum. For best results, we recommend using the Hyaluronic Acid Toner and Serum.
2: Apply a small amount of your Hyaluronic Acid Night cream on to your cute face, and gently rub it in circular motions.
3: Get some sleep! You'd be shocked the impact a good 8 hours will have on your skin!