🚨BOGO

Foaming Face Wash Peppermint Tea Tree

Regular price

Sale price

$24.99

Unit price

per

🚨BOGO

Konjac Facial Sponges - 2 Pack

Regular price

Sale price

$12.99

Unit price

per

🚨BOGO

Makeup Remover

Regular price

Sale price

$19.99

Unit price

per

🚨BOGO

Mask Applicator & Face Brush

Regular price

Sale price

$9.99

Unit price

per

🚨BOGO

HyperActive Anti-Aging® Vitamin C Toner

Regular price

Sale price

$29.99

Unit price

per

🚨BOGO

Tinted Mineral Sunscreen Sticks - SPF 30

Regular price

Sale price

$19.99

Unit price

per

🚨BOGO

Hydrating Face Mask

Regular price

Sale price

$29.99

Unit price

per

🚨BOGO

Sea Salt Spray Hair Texturizer

Regular price

Sale price

$19.99

Unit price

per

save 11 %

3 Tool Bundle

Regular price

$51.97

Sale price

$45.99

Unit price

per

🚨BOGO

Exfoliating Gloves (Heavy Exfoliation)

Regular price

Sale price

$11.99

Unit price

per

🚨BOGO

Facial Sunscreen - SPF 20

Regular price

Sale price

$19.99

Unit price

per

🚨BOGO

Shaving Soap Bar

Regular price

Sale price

$12.99

Unit price

per

🚨BOGO

Exfoliating Gloves (Medium Exfoliation)

Regular price

Sale price

$11.99

Unit price

per

🚨BOGO

After Sun Cooling Spray

Regular price

Sale price

$21.99

Unit price

per

🚨BOGO

Paddle Boar Bristle Hair Brush

Regular price

Sale price

$16.14

Unit price

per

🚨BOGO

Body Scrub Vanilla Coconut

Regular price

Sale price

$29.99

Unit price

per

🚨BOGO

Aloe Vera Gel

Regular price

Sale price

$19.99

Unit price

per

🚨BOGO

Organic Berry Lip Scrub

Regular price

Sale price

$14.99

Unit price

per

🚨BOGO

Exfoliating Loofah

Regular price

Sale price

$11.99

Unit price

per

🚨BOGO

Peppermint Tea Tree Body Scrub

Regular price

Sale price

$29.99

Unit price

per

★★★★★

ABSOLUTE Best

Say what you want, this sunscreen spray is the best ever. Period.

Gabriella O.

Verified Buyer
#1 Plant Based Clean Beauty Brand
THOUSANDS OF GLOWING REVIEWS
Customer Service
★★★★★ 4.9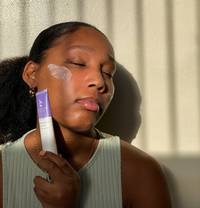 Super rich and hydrating formula! I like to use this face cream in my evening skincare routine and on days where I'm feeling like my skin is dull looking. Leaves my skin glowing and radiant! The scent is so yummy you almost want to eat it!
Verified Customer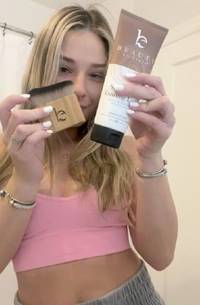 As usual I was thrilled with my BBE purchase. FAST service, easy ordering on the website, and excellent product. This time I ordered the brush to put on my sunless tanning lotion. So smooth!
Verified Customer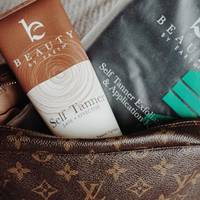 I have ALWAYS loved how I look better tan than pale. Avid in my teens, twenties and thirties, I quit at 40. Im a former beauty blogger so over the years have tried at least a dozen self tanners. Meh to smell, streaks and making any existing spots too dark. Utter fail! Until now! Omg! Ive gotten so many compliments on my "tan" which is 90% faux. Without any smell or streaks!
Verified Customer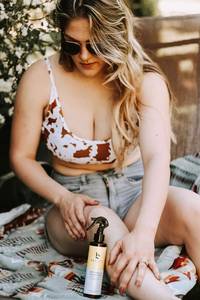 Love this sunscreen. So easy to apply with the spray bottle. It works so well and left my skin soft. No weird smell either. I actually reapplied as directed since it was so easy to apply and left no white cast. A holy grail product. Please never stop making this. Show Less
Verified Customer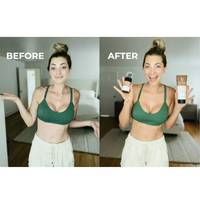 I love that the ingredients are all natural. The tanning lotion is great. I can use it twice before I exfoliate. The tan looks natural. I also love the face tanning lotion. No odor !!
Verified Customer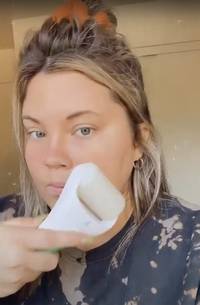 This is one of my favorite skincare tools I own. I use it most mornings on my face to depuff and love how it feels on a sunburn as well. This was a free gift from BBE with my order. Such great service and products!
Verified Customer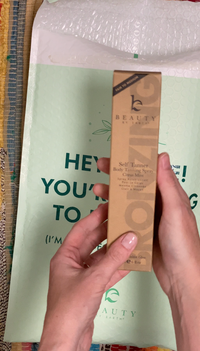 My product had broken open in the shipping process so I sent a message with a picture and they sent another product right away! Great customer service
Verified Customer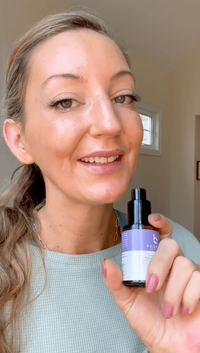 Love this brand! I have acne prone skin and it completely has calmed my skin down and leaves my skin so soft and smooth. I will never put anything else on my face!
Verified Customer
tag us @beautybyearth
Real customers real stories
US orders of $40+ ship free!
60 Day Happiness Guarantee:
Free & Easy Returns:
FAQ
Your Questions, Answered
✨ How to easily choose the right formula for you by your skin tone's natural darkness.
1: Are you very fair? Burn easily?Choose our Fair to Medium formula.
2: More yellow or caramel tones? Try our Medium to Dark formula.
Note: If you're an avid BBE user, our original Face Self Tanner is now considered the Light-Medium!✨
The majority of our products are vegan with the exception of a few products that use boar hair or beeswax. We're a certified cruelty-free company and are big animal lovers! If you have questions about how any of our products are developed, feel free to reach out at info@beautybyearth.com
Buy One, Get One (BOGO) Offers—When you use BOGO coupons at our store, you will need to first add all of the desired products to the cart. Once you've added the products and the coupon code, the coupon will give you the 2nd matching and/or lowest price item(s) for free.
(Note, in order to get BOGO to multiply, you must add all desired items. Once all are added, within every pair or every other product, the item of equal of lowest price will be discounted at checkout.
Please note, all desired products MUST be added to the cart before applying the code. BOGO can only work in pairs, meaning if you have 4 products in your cart you will receive 2 free. If you have 5 items in your cart, you will only receive 2 free. Please be sure to add items in sets of 2. Must add a minimum of 2 items for the code to work.)
SHIPPING POLICY
ALL US* orders $40+ ship FREE!* We pride ourselves on fast, accurate delivery, and great service.
Need help? Give us a shout!
*Free shipping is restricted to the 48 continental states, excluding Hawaii, Alaska, and Puerto Rico.

We love freebies too!
1: Download our App and shop! We've always got freebies available on the app that unlock at various price points. On the app, you can CHOOSE which freebie you'd like if you've met the price threshold!
2: Checkout on our website and unlock cart freebies!
These change from time to time as does the price threshold to unlock them. PSST.. yes you can get more than one!
3: Subscribe to our Essentials Club! You'll get FREE, full-sized products on your 2nd and 4th renewals. PLUS, you'll unlock a bonus 200 beauty bucks in rewards (with $10 store credit) on your 5th renewal. Sounds good, amiright?
RETURNS POLICY
Love it or get your money back!If you're not satisfied with your purchase you can return it within 30 days – HASSLE FREE and we will refund the original purchase price of the product. It's really that simple.
HOW IT WORKS
1. Email info@beautybyearth.com your return request with the following information:a. Contact information (name, phone number, email address)b. Place of Purchase (Website, Amazon, etc.)c. Order Numberd. Item Purchasede. Reason for Return
2. Beauty by Earth will email you a shipping label to return the item.
3. Mail your return, using the label provided, back to Beauty by Earth with the following included in the shipment:
a. Original Purchase Receipt
b. A Note Stating Reason for Return
Refunds are processed within 2 to 5 days and will be re-credited to the original method of payment.
Please note the following items are non-refundable:
-Original Shipping Charges and Shipping Protection Charges
-Gift Cards
-Beauty Bloopers
-Gifts, freebies, or samples.
We're delighted you're interested in collaborating with us!

As a small business, we don't currently offer paid content campaigns, but would be happy to send gifted products in exchange for posts or videos. You can also sign up to be an affiliate with us and earn cash when you bring in sales!
If that sounds amenable to you, please sign up here.
Our Subscriptions are super simple!
1: Select a delivery period that fits your needs (every 30 days, 45 days, 60 days, or 90 days.)
2: Save 15% off of your subscription. Better still, get FREE SHIPPING* when you order $40 or more!
3: You can pause or cancel your subscription at any time. Just log in to your account and click on manage subscriptions.

*Free shipping only applies to orders of $40 or more sent within any of the contiguous states within the USA. Does not apply to Alaska, Hawaii, or Puerto Rico.