"It's stylish, soft, the PERFECT length, and now my go-to for every day out and about. I've received so many compliments on this sweatshirt!" -Cora M.
OH-SO SOFT MEETS OUTFIT OF THE DAY
Free & Easy returns — all day, 'er day!
Beauty Crewneck Sweatshirt — Gray & White
All studies agree: you're a natural beauty! This BEAUTY sweatshirt is ultra-soft, comfy and so trendy! Wear yours as a statement or for afternoon yoga. LIMITED EDITION Product Details Ultra-soft crewneck sweatshirt Color: Gray Text: White True to size, Unisex Screen printed with love in the USA
We make it easy
30-Day 'Love it or Money Back' Guarantee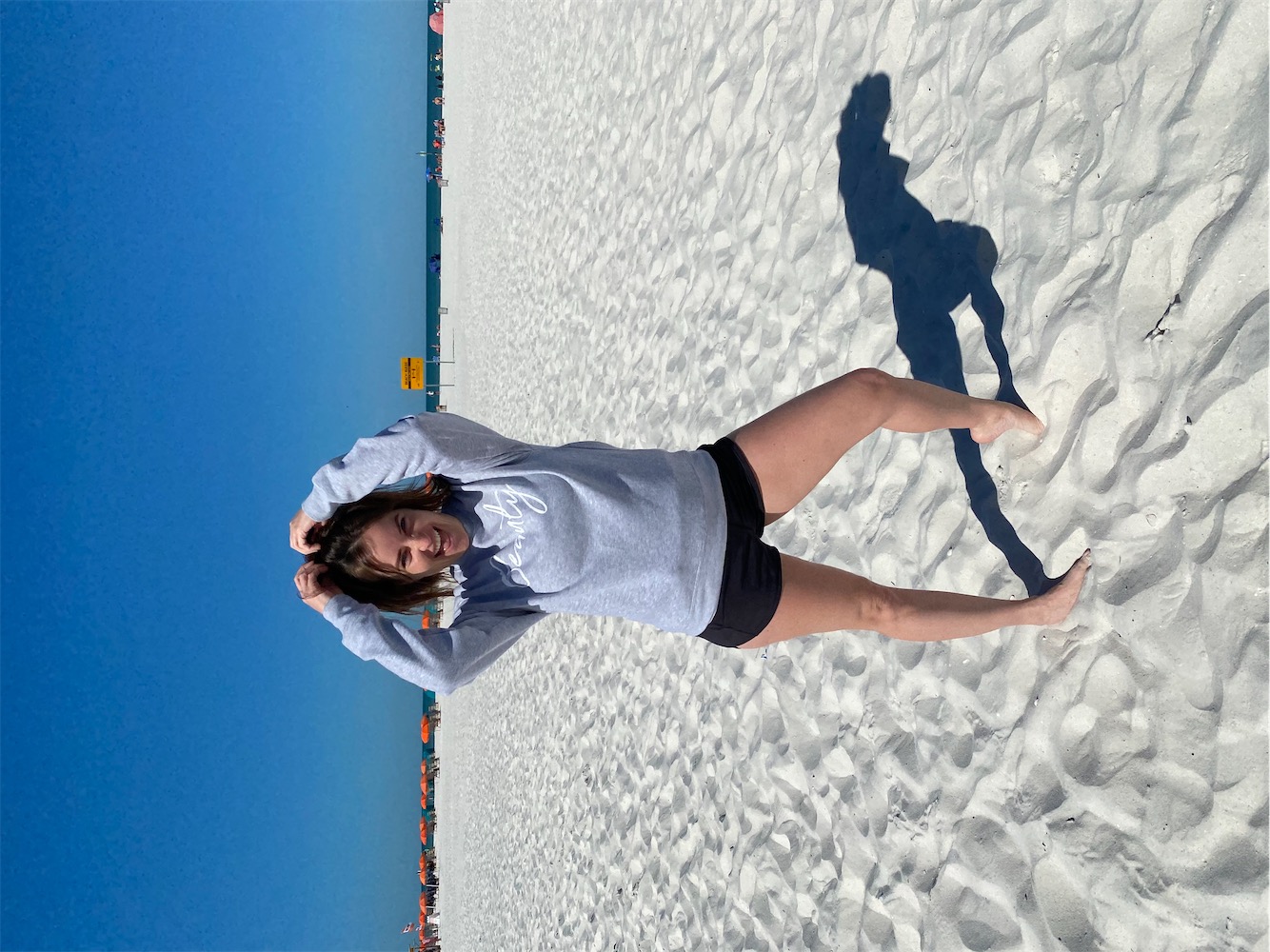 Perfect For. . .
Lounging at home while binge-watching TV
Early morning yoga
Just chill weekend vibes
Cozy snuggles with hot cocoa
The DEETS
Materials
50% Cotton. 50% Polyester.
COLOR + TEXTURE
The Gray Crewneck Sweatshirt is the softest, coziest material that will wrap you in the best of hugs!
What's Inside
Select an ingredient to see where it's from, why we picked it, and other products with similar ingredients.
Cotton
(Gossypium)
Benefits:
Cotton is a highly popular fabric as it is breathable and considered hypoallergenic.
Also In
Back Scrubber
Cotton Face Masks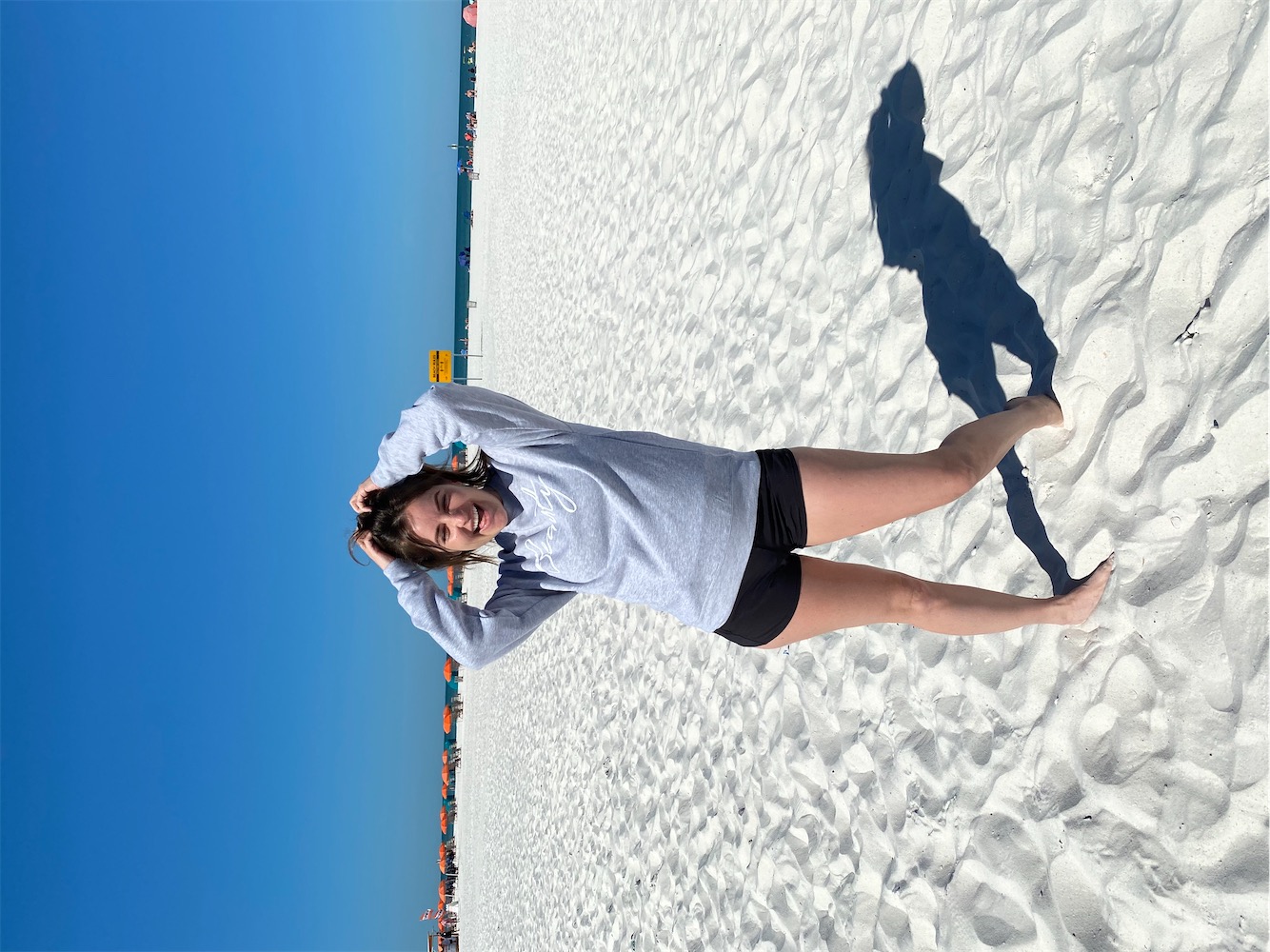 I am beyond obsessed with this sweatshirt! It is so comfortable and I love what it says, SO TRUE!
How to use
Style One:

Go for that trendy, street style look!

Style 2:

Make it comfy, we could all live in our favorite pair of leggings... you'll feel the same way about this sweatshirt!

Style 3

You can dress up this hoodie with flannels, jackets, we love a good layered look! Throw on a baseball cap and you've got the seamless chic style DOWN!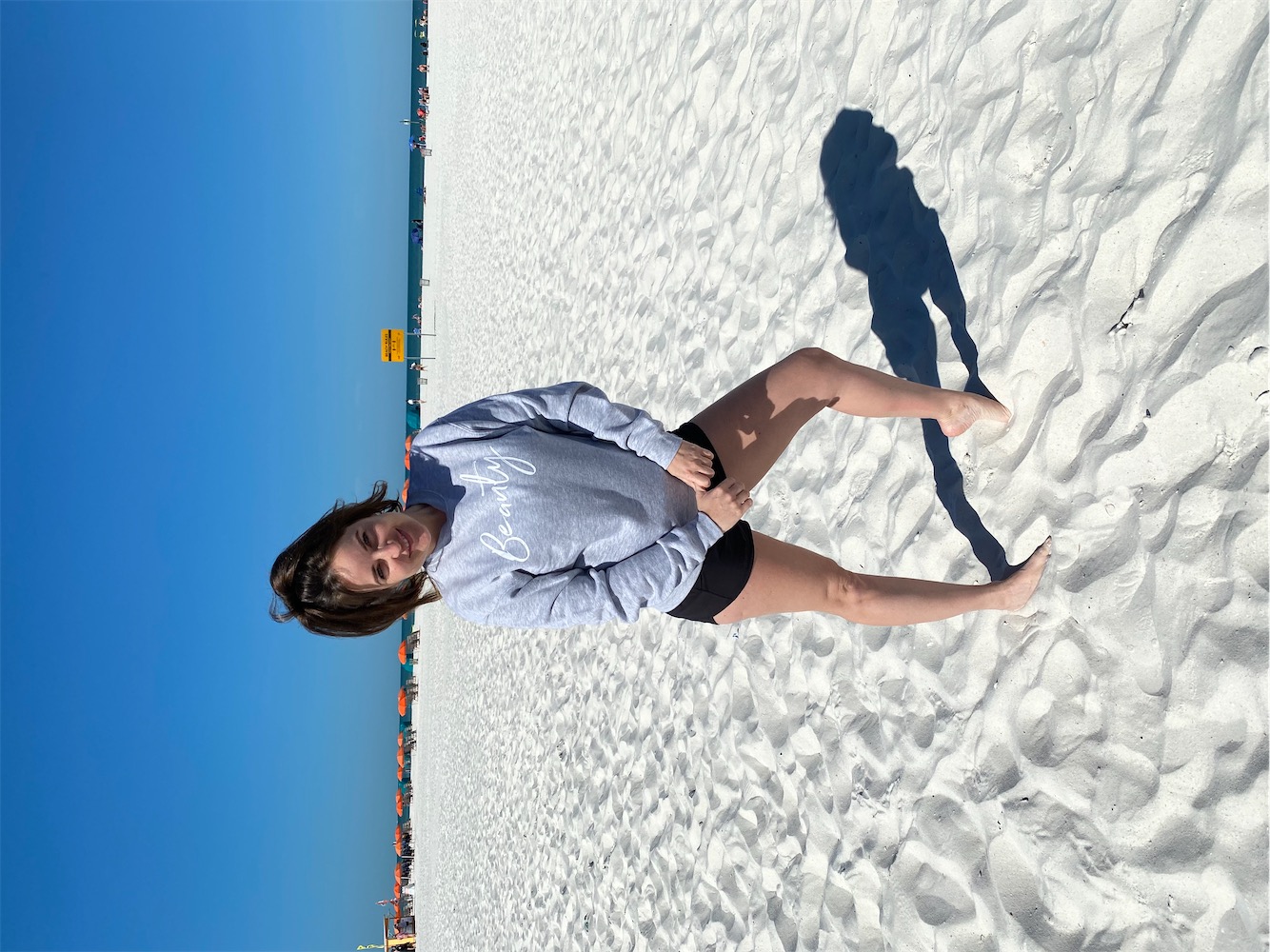 Frequently Asked Questions
We've ordered these custom printed sweatshirts from an awesome company located right here in the USA, 425 Apparel. We think you'll be as impressed with the results as we are!
Yes! It's toasty, cozy, and so, so soft! We're pretty sure once you shrug it on you won't want to be taking it off again any time soon.
This super-soft crop is made with CANVAS + BELLA sweatshirts and is crafted from 50% Cotton. 50% Polyester weave.
Most customers don't experience any shrinking during normal laundering, but if you want to be safe, try washing with cold water and air drying after your first time wearing it.
We'll never put these bad dudes in any of our products.
Nope:

Parabens, Pegs, SLS, or SLES

No way:

Synthetic dyes or fragrances
Real reviews by real people
OH-SO SOFT MEETS OUTFIT OF THE DAY
PERFECT FOR— Cozy, comfy, oh-so-soft, and did we mention stylish? Meet your new favorite crewneck sweatshirt.
LOVE IT OR YOUR MONEY BACK — We know you're gonna love these limited edition BEAUTY crewneck sweatshirts! We're so confident that we'll even guarantee it. Every product we sell comes with a 30-day, 100% Customer Satisfaction Guarantee. If at any point over the next month you don't love your sweatshirt, just send it back and we'll give you a full refund — no awkward questions required.
Product Details
Ultra-soft sweatshirt
Print on front in white
Color: Gray
Size & Fit
Available in S-XXL
Small – fits sizes 2-4
Medium – fits sizes 4-8
Large – fits sizes 8-12
XL – fits sizes 12-16
XXL - fits sizes 16-18