"Love this lip balm from the sun protection to the delicious taste!" -Rachel
PUCKER UP FOR MORE FUN IN THE SUN
Free & Easy returns — all day, 'er day!
Key Lime Lip Balm (SPF 15)
Pucker up! Love your lips with SPF 15 protection, hydrating ingredients, and a burst of fruity key lime flavor.
We make it easy
30-Day 'Love it or Money Back' Guarantee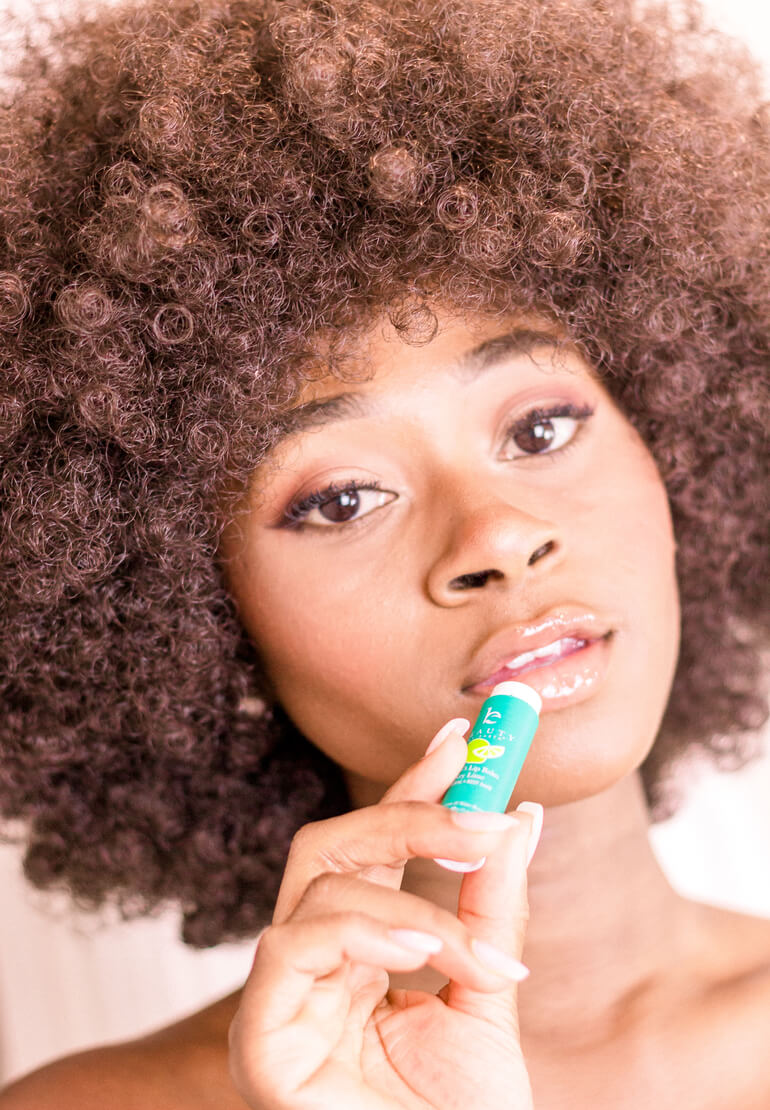 Perfect For. . .
ON THE GO HYDRATION!
BAGS, PURSES, CARS, POCKETS
SUN PROTECTION FOR YOUR LIPS!
The DEETS
SKIN TYPE
You can use the lip balm! We can use the lip balm! Everyone can use the lip balm!
SCENT + TEXTURE
This lip balm smells like a fruity drink, limed to perfection. It's so smooth & easy to apply! Just a couple swipes and you're good to go.
AMOUNT
No need to go overboard, just enough to coat your lips!
FREQUENCY
As often as you need! No limit on this hydrating and sun damage preventing hero.
TIME TO RESULTS
After your quick application, you will notice your lips are feeling smooth and refreshed!
REPLENISH
2-3 months is usually the replenishment rhythm most lip balm lovin' babes prefer.
What's Inside
Select an ingredient to see where it's from, why we picked it, and other products with similar ingredients.
Sunflower Oil
Helianthus annuus
Benefits:
Sunflower Seed oil is packed with antioxidant Vitamins such as Vitamin E and Vitamin A. It has agents that battle off those acne causing bacteria and has anti-aging properties. It's more than just a pretty flower!
Organic Beeswax
cera alba
Benefits:
Beeswax is great for healing and creating a protective layer around your skin. Keeping the good stuff in, and kicking the bad stuff out! It keeps your skin hydrated while locking in moisture and soothing the skin. It helps repair damage, reduce the signs of aging, and calming the skin.
Cocoa Butter
Theobroma oil
Benefits:
Moisturizes the skin, helps maintain elasticity and tone, has anti-aging properties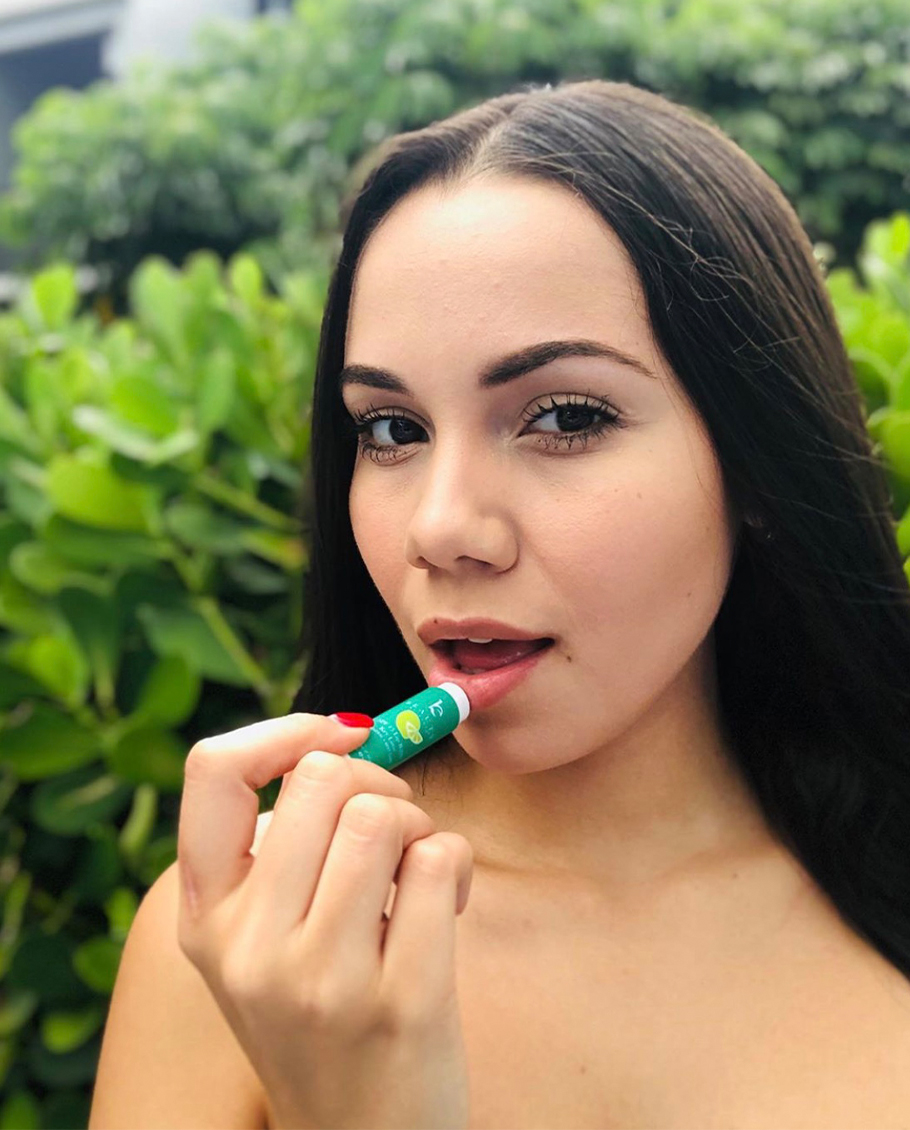 My new favorite flavor! Love this lip balm from the sun protection to the delicious taste! I keep one in my car and one in my purse at all times :)
How to use
Step 1:

You never know when your lips might need a little hydration hug.

Step 2:

Apply 1-2 times a day to maintain smooth, healthy lips or as often as needed based on varying conditions.

Step 3:

Reapply if you go swimming, work up a good sweat, or stay in the sun for more than 80 minutes.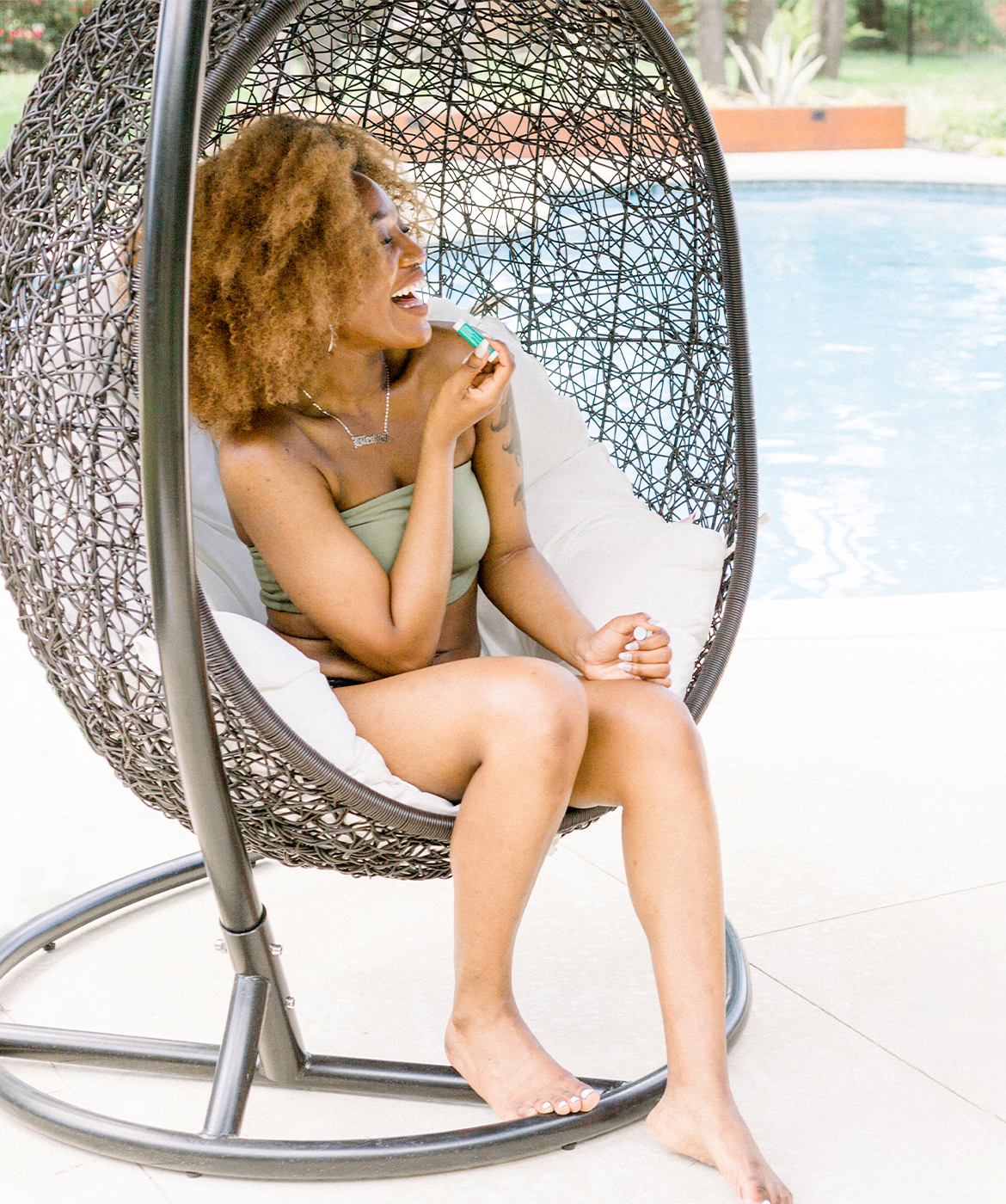 OUR LIP BALM IS DIFFERENT
SPF 15 to Keep Your Lips Protected No Matter Where You Venture
Lasting Beeswax Formulation
Perfect for Small Gifts or Stocking Stuffers
OUR LIP BALM IS DIFFERENT
SPF 15 to Keep Your Lips Protected No Matter Where You Venture
Lasting Beeswax Formulation
Perfect for Small Gifts or Stocking Stuffers
OUR LIP BALM IS DIFFERENT
SPF 15 to Keep Your Lips Protected No Matter Where You Venture
Lasting Beeswax Formulation
Perfect for Small Gifts or Stocking Stuffers
What Customers Are Saying
Frequently Asked Questions
Here's the full list (starred items are certified organic): Helianthus Annuus (Sunflower) Seed Oil*, Beeswax*, Caprylic/Capric Triglyceride, Cocos Nucifera (Coconut) Oil*, Natural Flavor, Polyhydroxystearic Acid, Butyrospermum Parkii (Shea) Butter*, Rubus Idaeus (Raspberry) Seed Oil, Theobroma Cacao (Cocoa) Seed Butter*, Tocopherol (Sunflower Derived Vit E), Simmondsia Chinensis (Jojoba) Seed Oil*, Calophyllum Inophyllum (Tamanu) Seed Oil*
Absolutely! The active ingredient in all of our SPF products is non-nano zinc oxide. It's a mineral sunscreen, not a chemical one.
It is made with certified organic ingredients and is certified by NSF.
We'll never put these bad dudes in any of our products.
Nope:

Parabens, Pegs, SLS, or SLES

No way:

Synthetic dyes or fragrances
Real reviews by real people
PUCKER UP FOR MORE FUN IN THE SUN.
SAY GOODBYE TO CHAPPED LIPS & HELLO TO HYDRATION!
A VACATION IN A TUBE: Even if you're not in the tropics, your lips need sun protection. Of course, with our tropical key lime flavor, you'll feel like you're on a sun-soaked beach. Swipe our lip balm on as needed for great flavor, SPF 15 sun protection, and natural lip-loving ingredients.
KEEP IT SWEET: Not all lip balms are created equal. In fact, some ingredients can actually dry your lips out even more. Our beeswax-based balm supports healthy, moisturized lips. We've paired it with coconut oil, shea butter, jojoba oil, and a handful of other natural ingredients for a safe and effective balm.
NATURAL PROTECTION: Know what's not great for your lips? Oxybenzone. That's the chemical used in most conventional sunscreens. Know what's better? Non-nano zinc oxide. This mineral protects you from the sun's radiation, but it doesn't penetrate your skin. That's safer for you and it's safer for the environment. Win-win.
FEELS LIKE A DREAM: No one wants to be weighed down by heavy, sticky lip balm. We formulated ours to go on smooth and sweet. Just glide it across your lips for lightweight, effortless sun protection.
LOVE IT OR MONEY BACK: We know you're gonna love what our key lime lip balm can do. We're so confident that we'll even guarantee it. Every product we sell comes with a 30-day, 100% Customer Satisfaction Guarantee. If at any point over the next month you don't love your lip balm, just send it back and we'll give you a full refund — no awkward questions required.
You're Never Fully Dressed Without a Smile
Tired of dry, cracked, sunburned lips? We feel you. It's tough to show off your smile when your lips are taking a beating from the sun. Our SPF 15 Key Lime lip balm keeps your lips smooth, supple, and safe from damaging rays.
It's no secret that sun exposure is bad news for your skin. Sunburn, early aging, even skin cancer: no good. Well, your lips are skin too. It's just as important to keep them protected as it is the rest of your skin. Enter our non-nano zinc oxide-based lip balm. It goes on light and smooth but gives heavy protection from sun exposure. And because it's beeswax-based it helps moisturize your lips instead of drying them out. Add a dash of natural key-lime flavor and you'll feel refreshed every time you swipe it on.
The wrong ingredients can make a good sunscreen go bad. That's why we stay away from oxybenzone, parabens, petroleum, artificial flavors and fragrance, and anything else sketchy or toxic. Our lip balm is reef friendly, Leaping Bunny certified, and made in the USA. So bring your lips a little love! If you don't love our key lime lip balm, we'll get you your money back, no hard feelings.
How to Use Your Key Lime SPF Lip Balm
Start with smooth, clean lips. Best way to get there? A sugar lip scrub. It'll exfoliate away any grime or dead skin to make sure your lips are at their best.
Pop off the cap and roll up the tube to get your lip balm ready.
Apply a generous coating of lip balm over your lips.
Reapply if you go swimming, work up a good sweat, or stay in the sun for more than 80 minutes.
Or go ahead and reapply if you just want a little extra key lime flavor. Why not? Enjoy!
FYI, it's always best to keep that skin protected, and we're not just talking lips. Don't forget to use a good mineral sunscreen along with your SPF lip balm to guard your body against UVA/UVB rays from head to toe.