"It's Soft, It's long, It's a perfect fit." -Lindsay R.
COMFY, OH-SO SOFT MEETS OUTFIT OF THE DAY
Free & Easy returns — all day, 'er day!
Glow Away Tee
Glow Away, with our comfy, 100% cotton tee. It's long, oh-so-soft, and the perfect shirt for chilling through the weekend or hanging with the girls. LIMITED EDITION Product Details 100% cotton, soft crewneck tee Color: White
We make it easy
30-Day 'Love it or Money Back' Guarantee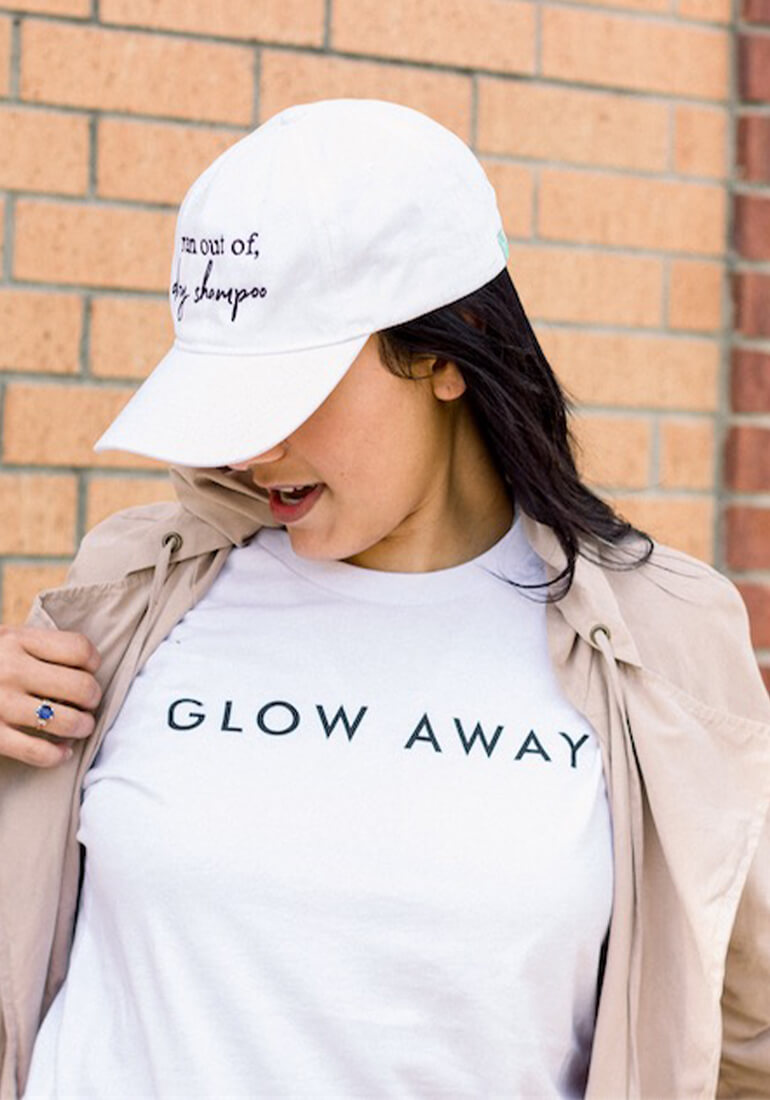 Perfect For. . .
LOUNGING AROUND THE HOUSE, YOGA, YOU NAME IT
THE UNISEX GO TO CLASSIC T
The DEETS
MATERIALS
100% Cotton for a durable yet comfortable wear
TEXTURE
Ultra-soft, straight fit, unisex tee. This shirt is just thick enough to not be see through while also being comfortable and light weight!
What's Inside
Select an ingredient to see where it's from, why we picked it, and other products with similar ingredients.
Cotton
(Gossypium)
Benefits:
Cotton is a highly popular fabric as it is soft, breathable, and considered hypoallergenic.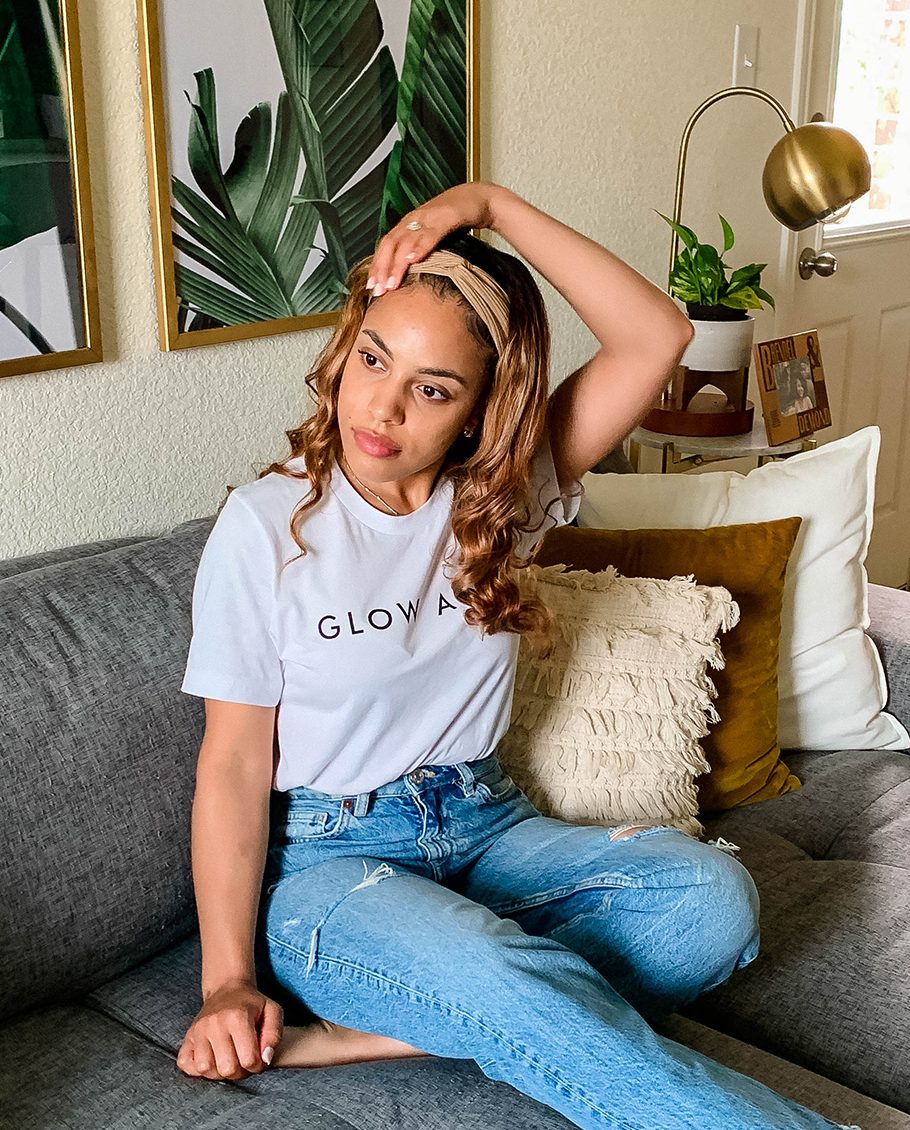 It's Soft, It's long, It's a perfect fit. I'm crazy in love with this tee. I've gotten so many compliments from wearing this shirt. The fabric is light-weight and a bit sheer, but sooooo soooofftt. Did I mention it's so soft? It's so soft.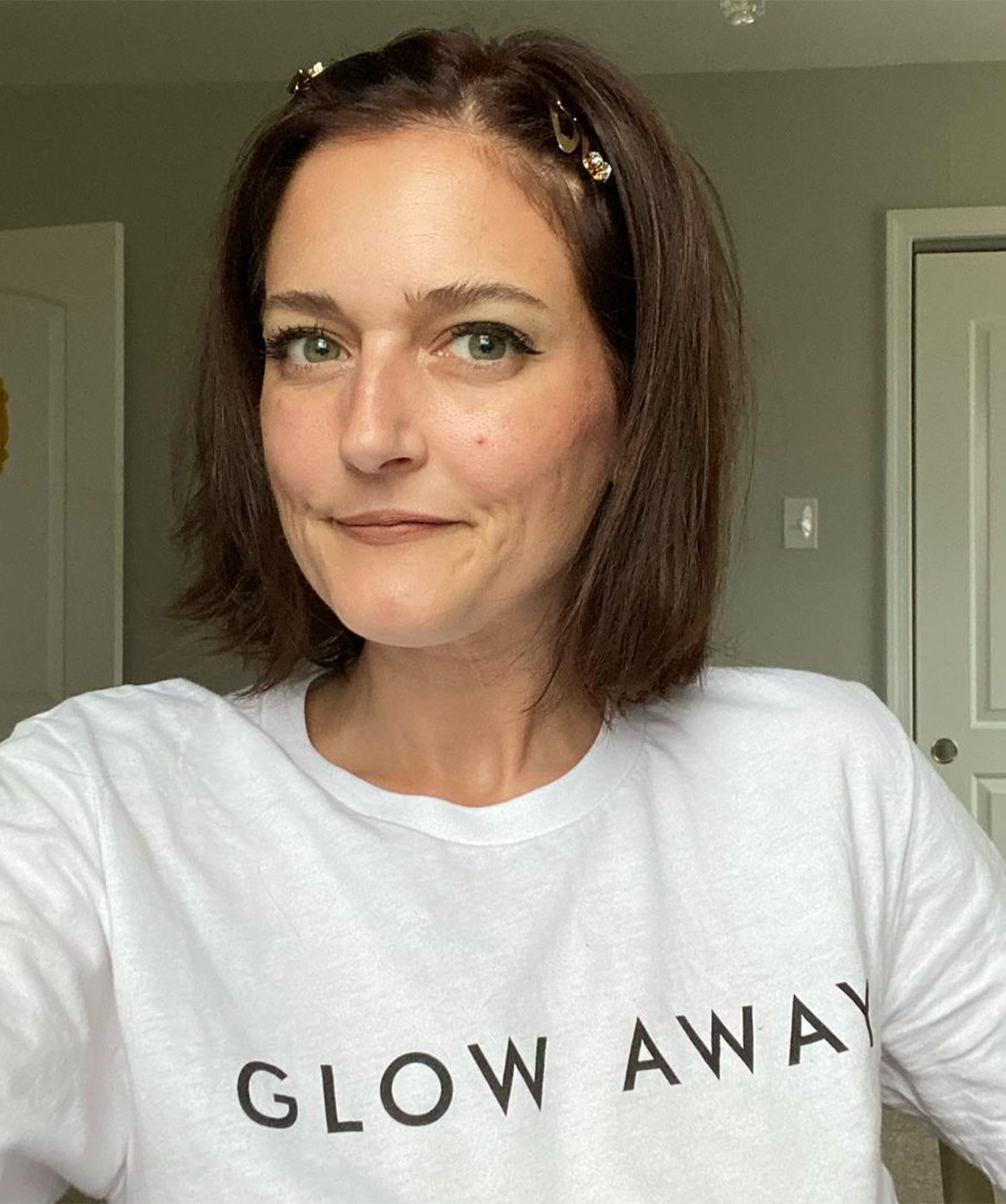 Frequently Asked Questions
We've ordered these custom printed hoodies from an awesome company located right here in the USA, 425 Apparel. We think you'll be as impressed with the results as we are!
Absolutely not! It is a lightweight cotton t shirt (think those classic white t's everyone knows and loves!).
This t-shirt is 100% cotton, cutsom printed here in the DFW area. The material is recyclable as it is 100% cotton!
As this shirt is made of cotton, and not a blend, it may shrink a bit in the first wash and dry cycle. If you love the way it fits the moment it arrives, we recommend washing in cold water and allowing the shirt to air dry!
Real reviews by real people
Weekend Vibes All Week Long.
PERFECT FOR — Lounging at home while binge-watching TV, early morning yoga, or even just chill weekend vibes, this cute hoodie does it all.
Product Details
100% cotton, soft crewneck tee
Color: White
Print: Black
Available in S-XXL
Small – fits sizes 2-4
Medium – fits sizes 4-8
Large – fits sizes 8-12
XL – fits sizes 12-16
XXL – fits sizes 16-18


LOVE IT OR YOUR MONEY BACK — We know you're gonna love these limited edition Glow Away Tees! We're so confident that we'll even guarantee it. Every product we sell comes with a 30-day, 100% Customer Satisfaction Guarantee. If at any point over the next month you don't love your hoodie, just send it back and we'll give you a full refund — no awkward questions required.